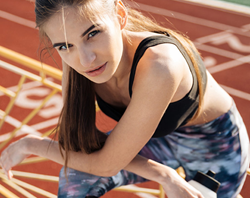 A Challenge For a Fashion E-Retailer To Get Into The Women's Sports Clothing Market
(PRWEB) April 26, 2017
Shopping is supposed to be fun, right? Well, that's not always the case if you're a woman shopping for workout clothing. In fact, it can actually be a challenge to find women's sports attire that is fashionable, comfortable and reasonably priced.
ZAFUL, (http://www.zaful.com), a Asia-based online fashion retailer has expanded its product line into the women's sports clothing market, offering attractive workout attire at discount prices. To view new pictures, visit http://www.zaful.com/sports/
"We're now offering this clothing line because the major sportswear brands just weren't producing the kind of sports attire that women really want," said Sara Lau, Director of Operations for ZAFUL. "Our women's sports attire is not only fashionable but truly feminine, yet still sporty."
ZAFUL developed its new line based on shopper feedback and market trends. Swimwear has always been a big seller and a survey by the marketing department revealed that more than 60 percent of ZAFUL customers in the 16-26 age demographic exercised regularly.
On April 18, ZAFUL officially launched it new sports clothing collection, combining fashionable designs with discount prices. Below are a few of the main offerings.
Workout leggings
Priced at $10-20, ZAFUL's workout leggings are expected to be a popular item. In addition to comfort and low prices, new designs – like mesh-spliced and hollow-out styles – are being made available on a daily basis.
"It's more than just an attractive item," noted Lau. "Our leggings convey an attitude, that women can be bold and wonderful when they work out."
Gym sets
These fashionable sweat suits are designed to give women confidence and freedom of movement. "When we have confidence in our own body, we feel more relaxed and happy during our workout sessions," said Lau.
Sports bras
The most important quality of a good sports bra is providing firm support. If any part of it slips or slides out of place, the sports bra not a quality product, even if it looks stylish. ZAFUL's sports bras are specially designed to provide maximum support and also look great.
About ZAFUL
ZAFUL, based in Asia, offers women's fashion wear at discount prices. Items include dresses, tops, swimsuits, accessories, shoes and more. In the first quarter of 2017, the company has seen sales jump more than 40 percent. Sammydress and Rosegal, another two fashion e-stores focused on different markets are its sister sites.
North America provides a large portion of ZAFUL shoppers and about 70 percent of customers are young women.
Contact:
Name: Jamie
Email: news(at)zaful.com
Blog: ZAFUL Reviews Blog