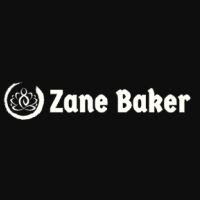 PHOENIX, Ariz. (PRWEB) January 14, 2020
Representatives with Zanebaker.com today announced the official launch of its guided meditations, tapping, and exercises program for beginners.
"I am very excited about the launch of this phenomenal meditation program for beginners," said Zane Baker, creator and spokesperson for the program. 'The Meditation Transformation: Mindfulness for Beginners' program is now available at Udemy.
"Mindfulness is the best way to navigate this wonderful journey called life," emphasized Baker and went on to add, "when you combine Mindfulness & Meditation, then you will have the single most potent transformational tool at your disposal."
Baker further added that being mindful helps to have more clarity, less stress, better sleep, better relationship and most importantly, better life in general.
The meditation program helps to gain more clarity and peace of mind, lower stress levels and create a more meaningful life, develop a zest for life, learn the art of energy healing and mindfulness with practical and short exercises.
Baker highlighted that the meditation program is ideal for anyone who feels like they are not getting the best out of life and feels stuck emotionally, mentally or physically.
Baker, who was born and raised in Baghdad, Iraq, and survived three wars before the age of 18, has coached thousands of students either in person or via online group coaching. He also serves entrepreneurs who want to create purpose-driven businesses using his Triangle of Service Business Model.
When it comes to working with Zane, the possibilities are limitless. His flexible yet applicable approach to both personal and business growth makes him a leader in the Human Potential Movement. Those interested in the Transformational Coaching program can sign up for more information, by filling out a short form to get started.
Baker explained that his mission is to transform 1 million lives by applying meditation, energy, and success practices into their everyday living and creating an inside job transformation.
"We mix inspiration and motivation with step-by-step methods to help unleash the power for you to lead the best life that you can ever imagine," Baker said, before adding, "I was born a free spirit, but that's not even considered an option when your country is being ruled with an iron fist.
So, I lived in the shadows for 20 plus years as Iraq was run by a dictator and being all awakened and open to possibilities was not looked at very favorably. I invite anyone who wants to transform their life to visit our website to explore the possibility."
For more information, please visit: https://zanebaker.com/services/ and https://zanebaker.com/blog/.
About Zane Baker
My mission in life is to end human suffering. I vow to help my brothers and sisters in humanity to tap into their inner wisdom and truth using meditation, crystals, energy work, and success skills and practices that are KEY to personal transformation.
Contact Details:
Zane Baker
P.O. Box # 10524,
Glendale AZ 85318
Phone: 513-401-5612
Source: The Baker Group