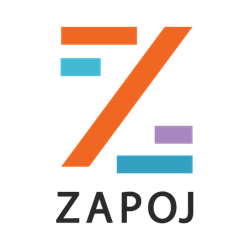 AUSTIN, Texas (PRWEB) April 07, 2021
Zapoj is a SaaS company that helps Organizations to strengthen their business resilience and improve team productivity during disruptive critical events. It ensures worldwide business continuity, safety, and faster recovery of all your employees, assets, customers, supply chains and IT Systems, whilst providing team communications and collaborations before, during and after critical events. Zapoj is a comprehensive end-to-end business resiliency and team collaboration solution for organizations of any size.
With the outbreak of COVID-19 and increase in the number of rapidly evolving critical events, critical event management has become more important than ever. These could be physical events like natural or man made disasters or digital events like IT incidents, cyber-attacks. Handling the crisis with agility and implementing recovery plans swiftly backed by powerful real time collaborations and analytics is the true recipe for today's business resilience. Zapoj evolved it further by completely digitizing all end-to-end critical event management life cycle activities. To suffice the need, Zapoj offers two separate products backed by AI technology: Zsuite for critical event management and Workspaces for team communications and collaborations.
Zsuite, a critical event management and resolution collaboration software engineered to minimize disruptions proactively. Zsuite enables organizations to predict, act, orchestrate and collaborate during any form of critical disruptions to business operations and helps businesses to continue carrying out their mission even after the disruption.
Workspaces, a team collaboration hub brings together all conversations, discussions internal and external to Organizations, file storage, audio & video-conferences, agile project management and calendars into one tool along with a host of settings for the way which works best for their teams.
Zapoj offers its products via flexible plans as freemium, pay-as-you-go ,volume or discount based subscriptions for organizations to start for free, and scale as they grow. Interested customers can subscribe here
About Zapoj Pvt. Ltd.
Zapoj is a Delaware based company founded by Sunil Gutta, actively operates from its offices in Austin, Texas. With a vision to serve every business sector across the globe, we are committed to helping our clients embrace end-to-end digital experience in their business operations resilience and employee productivity with innovation. For more information on our products, visit us at Zapoj.com