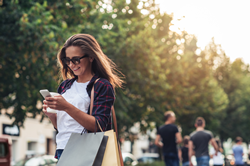 BURLINGTON, Mass. (PRWEB) March 12, 2020
Zappix, the leader in Visual IVR and On-Demand Customer Service Solutions, has introduced powerful new personalization features for its suite of automated customer service solutions. Zappix Robotic Process Automation (RPA) powers smooth, seamless personalization for callers using their Visual IVR or On-Demand App service.
"Customer experience standards are rising and Zappix RPA is helping our self-service solutions keep pace," said Yossi Abraham, Zappix president. "Seamless visual experiences already deliver premier CX, and the experiences are that much better when personalized and combined with forms prefilled by RPA bots and solutions proactively delivered based on caller need."
The modern on-demand economy has created a consumer demand for speed, self-service, mobility, and automation. Today's customers expect to be known and recognized by the companies that they interact with. Automation and self-service are key ingredients to answer these needs — setting up 2020 to become the year of Visual IVR.
Zappix customers are benefitting from:

Automation of repetitive processes, freeing live agents to focus on high-value tasks
Shorter average handling times per call
Lower contact center costs
Reduced calls to agents
Improved customer experience (CX)
Targeted revenue growth opportunities
Zappix automation seamlessly integrates with any CRM, Order Management System, and other back-end systems to connect customers directly to retailers. The drag-and-drop Zappix Studio makes launching new implementations fast and painless, while Zappix Actionable Analytics tracks the customer journey and provides reports analyzing consumer behavior and trends. Together, each part of the Zappix portfolio gives businesses the power to improve customer service during the peak holiday season.
About Zappix
Zappix delivers On-Demand Customer Service Solutions: Visual IVR, On-Demand Apps, Outbound Engagement and Robotic Process Automation (RPA). The cloud-based solutions improve the customer journey during contact center interactions. The open platform enables workflow automation, rapid deployments, and seamless integration to back-end systems (CRMs, ERPs, etc.), and IVRs, and provides a comprehensive Analytics Suite.
The Zappix solution provides significant benefits and ROI: reducing costs by increasing containment rates for contact centers, improving customer experience and Net Promoter Score (NPS), creating new revenue opportunities using targeted promotional banners and automation of revenue-generating use-cases.
To learn more about Zappix, go to http://www.zappix.com