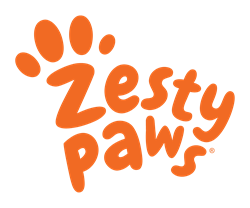 Zesty Paws has launched its supplement line for cats exclusively on Chewy.com until January 1st, 2021.
ORLANDO, Fla. (PRWEB) November 10, 2020
Zesty Paws®, a leading functional pet supplement brand, announced today that their new supplement line for cats will launch exclusively on Chewy.com until January 1st, 2021. The new line of functional cat supplements provides support for three functional areas: Aller-Immune, Hairball Support, and Calming.
"We take pride in providing functional pet supplements for pet parents who want to Keep Their Bestie Feeling Zesty™. We've established this exclusive partnership with Chewy to give our loyal cat parents more product options through an online platform that they already know and trust," said Steve Ball, CEO of Zesty Paws®. "During a time when we're limiting our trips to the store, Chewy will connect our feline parents to products that address their cat's health through a convenient, quick and contactless delivery."
This Zesty Paws® new product line, made specifically for cats, includes functional supplements that address common areas of cat health:
Zesty Paws® Lysine Immune Bites™ may help seasonal allergies in cats and support the immune system's response. Made with a blend of Astragalus Root, L-Lysine, and EpiCor®, these salmon-flavored chews are the best way to support the immune system.
Zesty Paws® Hairball Bites™ are premium bite-sized chews made with Zinc, Mineral Oil and AlaskOmega® and may help minimize hairball formation, while also supporting skin and digestive health for your favorite feline.
Zesty Paws® Calming Bites™ are soft chews that may promote calmness and composure for your furry friend. Made with Chamomile, Melatonin and Suntheanine®, these chews provide support for normal stress to keep your feline calm.
Zesty Paws® new cat products are now available online Chewy.com and ZestyPaws.com. Learn more about Zesty Paws® at ZestyPaws.com or by following the brand on Instagram.
About Zesty Paws®
Since 2014, Zesty Paws® is lead by a team of pet parents who have been committed to providing premium products to enable and inspire a ZEST FOR LIFE in pets and pet parents. As a top rated pet functional supplement brand, Zesty Paws® is the most trusted brand for innovative solutions that guide and empower the journey to wellness. Specializing in dog and cat care, Zesty Paws® products Keep Your Bestie Feeling Zesty™. For more information visit https://zestypaws.com/.