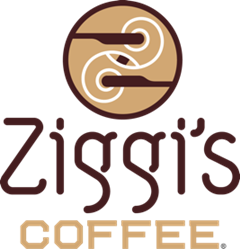 We signed on for three units to start but we're not in this to just open two or three locations; we want to have locations throughout the whole state.
LONGMONT, Colo. (PRWEB) July 22, 2020
The latest franchisee to join Ziggi's Coffee (http://www.ZiggisCoffee.com), a Colorado-based coffee shop specializing in drive-thru service, has signed on to bring three units to Albuquerque, New Mexico with big plans to grow the brand throughout the state.
Sergio Bermudez, a local businessman who owns and operates a highly successful grocery chain and restaurants in the area, as well as other investments alongside his two brothers, was looking to diversify into new opportunities in which they could involve a new generation. Bermudez' nephews, Luis and Freddie Bermudez, will be heavily engaged in Ziggi's Coffee as they aim to build an empire in New Mexico.
"My brothers and I started our first business over 22 years ago and now that our children are growing up, it's time to bring them in and continue to build our legacy together as a family with Ziggi's Coffee," said Bermudez.
With his eye on the coffee industry, Bermudez spent years searching for the right franchise opportunity and once he discovered Ziggi's Coffee, he was immediately drawn to its simplicity and amazing support systems.
"The coffee industry is growing like crazy, so I already knew there was incredible potential with Ziggi's but what really attracted me was how simple the business model is," said Bermudez. "We signed on for three units to start but we're not in this to just open two or three locations; we want to have locations throughout the whole state."
For Bermudez, the vision to expand the brand is more than just a dream; it's a goal. By using Ziggi's proven processes and procedures established over years of experience, Bermudez and his family can execute their business plan with ease. Taking direction from a system that has been replicated across the country, their vision will soon become a reality.
The team at Ziggi's Coffee is working closely with Bermudez as they seek out viable real estate options for the new locations. Individuals who are interested in franchising with Ziggi's Coffee can find more information at http://www.ZiggisCoffee.com/franchise and are encouraged to get in touch with the Franchise Team by filling out an online inquiry form.
About Ziggi's Coffee
Ziggi's Coffee, the leading specialty coffee shop and drive-thru franchise, was named a 2019 Colorado Business to Watch by Colorado Biz Magazine, for representing the state's thriving business ecosystem and promoting valuable growth opportunities. Ziggi's Coffee is dedicated to serving only the finest sustainably-sourced coffee, uniquely handcrafted drinks, and amazing, locally-made breakfast, lunch and snack options. Founded in 2004, the Colorado-based company is on a mission to elevate the standard of service within the coffee shop industry. From specializing in a variety of great-tasting coffee and food items to providing fast and friendly service, the Ziggi's Coffee brand is focused on creating a positive experience that is faster, more authentic and convenient for the demand of consumers seeking higher-quality coffee and food options on the go. In addition to its distinctive menu and superior service, Ziggi's Coffee is also committed to making a positive difference in the local communities it serves. With 25 locations nationwide and 38 additional units in development, Ziggi's Coffee is positioned to quickly grow its presence in a variety of communities across the U.S.
To learn more about Ziggi's Coffee and its franchising opportunities, visit http://www.ZiggisCoffee.com/franchise or follow Facebook, Twitter and Instagram.