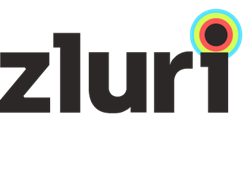 Today's application landscape is increasingly cloud-first and is driving demand for new, intelligent IT systems that automate and govern critical employee processes.
SAN FRANCISCO (PRWEB) January 26, 2023
Zluri, provider of an enterprise SaaS Management Platform, today launched a cloud-first lifecycle management and user provisioning platform to provide centralized, intelligent workflows that connect employees, applications, and data systems across the enterprise. This solution automatically provisions employees with the right applications and the right permissions, boosting productivity and streamlining ITOps.
ITOps is faced with traditional and modern challenges based on legacy systems and the decentralization of SaaS platforms. The consequences of data silos and complex workflows inhibited by manual processes include productivity loss, scalability roadblocks, shadow IT, and security breaches. With Zluri's intelligent lifecycle management and user provisioning platform, IT teams can centralize identity, applications, and licenses and then automate the entire digital user lifecycle.
"Today's application landscape is increasingly cloud-first and is driving demand for new, intelligent IT systems that automate and govern critical employee processes. Massive fluctuations in IT staff that need access to a company's SaaS applications can create significant challenges for administrators and business leaders," said Ritish Reddy, Co-founder of Zluri. "Modern organizations need a way to seamlessly onboard employees, and manage application roles and permissions in an auditable & secure way. We designed user lifecycle automation to eliminate manual work for IT so they can shift focus to tasks of strategic importance."
The four key capabilities of the Lifecycle Management platform are a Zluri 360 directory, automated provisioning and de-provisioning, access request management, and auditing and security. The Zluri 360 directory provides IT teams with end-to-end visibility across all applications and user attributes that are mapped and sourced from SSOs, Active directories, and native integrations. Additionally, users are automatically provisioned and de-provisioned on respective applications with the right roles, groups, and permissions. Finally, Zluri sets up auto-audits on all users and assesses the risk and threat levels of every application in your ecosystem.
Zluri is already a market leader in SaaS management and buying platforms, but the company developed new capabilities for its new Lifecycle Management platform, including an App Store for employees to raise access requests, the ability for approvers to manage app requests via Slack, and a powerful no-code workflow builder, which makes custom provisioning automation simple and seamless for IT.
Enterprise IT teams can seamlessly manage their rapidly growing SaaS applications and users through automated workflows provided by Zluri's User Lifecycle Management capabilities. Organizations can eliminate inefficiencies while maintaining data security and user authorization.
Zluri's user lifecycle management includes robust solutions for companies to provide:

Seamless onboarding experiences while skipping request queues and emails.
Provision entitlements beyond simple user creation.
Management of access profiles and deep entitlements for 150+ apps.
Auto-audits done periodically to keep track of inactive accounts and access rights.
Secure de-provisioning processes through ordered and automated offboarding.
For more details, please visit https://www.zluri.com/lifecycle-management/
About Zluri
Zluri empowers enterprise IT teams to discover, manage & optimize, secure and automate their SaaS Applications from a single dashboard. With Zluri's SaaS Management Platform (SMP), IT, Finance and Procurement teams can easily maximize the value and productivity of their subscription-based software ecosystem. Zluri's platform integrates seamlessly with 650+ of the most popular SaaS applications. Founded in 2020, Zluri's team and customers are distributed globally. To learn more, visit https://www.zluri.com/ or follow us on LinkedIn.