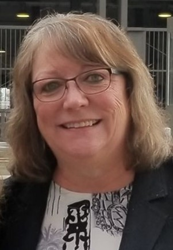 Our first priority at Zonar has always been the safety of our customers so we continue to bring experienced and dedicated safety experts like Jill to our compliance team
SEATTLE (PRWEB) November 06, 2018
Zonar, the leader in smart fleet management technology, today announced that Jill Snyder has joined its highly accomplished compliance team. Snyder was the first woman and only the second person in Washington to earn nationally certified Director of Safety credentials from the North American Transportation Management Institute. She will be part of a team of industry veterans and compliance experts, all focused on fleets' safety and ensuring adherence to federal and state regulations like the electronic logging device rule, the ELD Mandate.
Snyder brings more than 33 years of experience in transportation safety to Zonar, starting with dispatch work at Liquid Air where she spent 13 years. She has a deep understanding of the industry and how to develop strong safety policies within organizations, having acted as Safety Director at Premier Transport Inc. from 2009 to this year. She has been an active member of the WTA's Safety Management Board of Directors since 1995 and was recognized as Safety Professional of the Year in 2013 by the Washington State Department of Labor & Industries.
"Our first priority at Zonar has always been the safety of our customers so we continue to bring experienced and dedicated safety experts like Jill to our compliance team," said Fred Fakkema, vice president of compliance at Zonar. "Jill's work over the years and the recognition she's received has shown that she is one of the best people we can have on our side to help fleets stay up to date and compliant with the latest protocols, and track and disseminate industry best practices."
At Zonar, Snyder will apply her extensive commercial trucking experience and technical skills to drive execution of business initiatives and ensure that Zonar solutions meet the required regulations and address customer needs. She will manage intra-department relationships and assist in defining, testing, and supporting products while being actively involved with relevant industry associations. Snyder will represent Zonar at the Accelerate! Conference & Expo on November 12 – 14 in Dallas, TX.
For more information on Zonar, please visit: https://www.zonarsystems.com
About Zonar
Founded in 2001, Zonar has pioneered smart fleet management solutions throughout vocational, pupil, mass transit and commercial trucking industries. Zonar helps fleets of all sizes maximize the use of their assets with solutions dedicated to improving compliance, efficiency, maintenance, ridership visibility, safety and tracking. Cloud-based services with open API's drive Zonar's smart fleet solutions by making it easy for fleet owners and managers to stay connected to their fleets and drivers and operators to dispatch. Headquartered in Seattle and majority-owned by technology company Continental, Zonar also has a Technology Development Center in downtown Seattle, a regional office in Cincinnati, and a distribution center outside of Atlanta. For more information about Zonar, go to http://www.zonarsystems.com
###