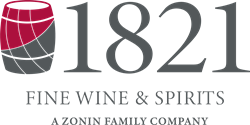 AVENTURA, Fla. (PRWEB) December 08, 2020
Though sporting the better-known and larger Cape South Coast WO (Wines of Origin) designation, both come from the newly designated (2019) Cape Agulhas Wine Triangle, a top-shelf emerging wine region. The wines are line-priced at $11. Made from multiple-grower, sustainably farmed fruit, the wines are vinified at a winery that is not only Fair Trade, but was one of the first in South Africa to achieve this accreditation.
Zonin, the largest privately owned vine-growing and winemaking company in Italy, is well-known in the U.S. market, thanks to such successful brands as Zonin Prosecco, Castello del Poggio (Piedmont), Castello di Albola (Tuscany), Masseria Altemura (Apulia) and Dos Almas (Chile). Zonin also owns Barboursville Vineyards in Virginia, and the family has just introduced three California wines under the 100 Nails Ranch label. All Zonin wines are imported and distributed in the U.S. by 1821 Fine Wine & Spirits.
Wines from South Africa are up 16% in case volume, according to the September 2020 Gomberg Fredrikson Report. "Though ahead-of-the-curve U.S. consumers are aware of the fantastic values coming out of South Africa, they may not be familiar with this particular area. We are excited to be the first in the U.S. to offer wines from this emerging top-quality district at this price point. These are cool-climate wines at a very cool price," notes Shawn Balzano, National Sales Director, 1821 Fine Wine & Spirits.
The Cape Agulhas Wine Triangle sub-region has attracted a lot of attention from South African wine lovers in nearby Cape Town. On the southernmost tip of the African continent, where the Atlantic and Indian Oceans meet, the Cape Agulhas ("Needle Cape") climate is cool marine. Strong winds and the poor sandstone, quartz and broken shale soils keep yields low. Nico Smit, who works at the winery, as VP Marketing & Sales, explains further: "We are in a sweet spot. It's just rough enough here to make the grapes work, but warm enough to have reliability vintage to vintage."
Lands End Sauvignon Blanc 2020, Cape South Coast: Grapes are harvested in the early morning, layered in dry ice to reduce oxygen contact, and transported in cold trucks. Made only from free-run juice, this stainless steel wine exhibits racy and flinty flavors of freshly picked herbs, and small green fruits balanced with just the right amount of ripe kiwifruit. Cooler than usual temperatures and stronger than usual winds during the growing season resulted in even lower yields and thus beautiful flavor concentration.
Lands End Shiraz 2018, Cape South Coast: To ensure maximum flavor, the grapes are cold-soaked and then the tanks are rotated every six hours during fermentation. Unusual at this price point, the wine is aged in French oak for 20 months. Notes of black cherry, sandalwood, truffle, and black pepper, with a hint of roasted beet on the nose, are followed by plum and cherry fruit on the palate and a savory finish.
The sustainably grown grapes come from a collection of Cape Agulhas farms and are then vinified at the co-operative winery that was one of the first in South Africa to be Fairtrade accredited. Over 2,000 people directly benefit from a variety of support services that include children's daycare centers, a clinic, a primary school with a bus service, educational scholarships, adult literacy initiatives, a computer center, a mobile library, as well as health and safety education.
Line-priced at $11.00 SRP
Distributed by 1821 Fine Wine & Spirits, Aventura, FL
Lands End Sauvignon Blanc 2020, Cape South Coast
Lands End Shiraz 2018, Cape South Coast
1821 Fine Wine & Spirits is an independent subsidiary of Zonin1821, the largest privately owned vine growing and winemaking company in Italy. The Zonin family portfolio includes nine wineries located in the seven most prestigious wine growing areas in Italy, as well as California, Argentina, South Africa, and New Zealand. The Zonin family is fully committed to practicing ecologically sustainable viticulture that ensures every bottle embodies the philosophy of preserving the local winemaking traditions, land, and culture of their respective regions. The 1821 Fine Wine & Spirits portfolio is distributed in all 50 states. For more information, please visit http://www.1821fws.com