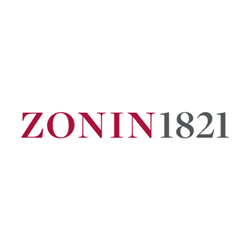 The first annual National Brunch Day, created and sponsored by Zonin Prosecco in celebration of everyone's favorite weekend ritual, will feature influencer-hosted brunches in Los Angeles, Miami, and New York City; on- and off-premise promotions; and a sweepstakes promotion.
MIAMI (PRWEB) June 12, 2019
Zonin USA, a subsidiary of Casa Vinicola Zonin S.p.A., Italy's largest privately-owned wine company, announced today the launch of the first annual National Brunch Day. This holiday will be celebrated annually every third Sunday in June and will be sponsored by Zonin Prosecco, supported by a series of initiatives ranging from digital to on- and off-premise activations.
Created by Zonin USA in celebration of everyone's favorite weekend ritual, the National Brunch Day campaign will be kicked off during the Aspen Food & Wine Festival on June 14th with a special brunch hosted by Francesco Zonin, Executive Vice President of ZONIN1821. It will be followed by a multi-city brunch celebration in Los Angeles, Miami, and New York City, hosted by influencers Francesca Garcia (@classyverse), Jacqueline Coleman (@historyandwine), and Sarah Tracey (@thelushlife.xyz).
"We want to show how Zonin Prosecco has a natural synergy with brunch," says Francesco Zonin. "As a family-owned company, we value quality time spent with family and friends, and brunch is the perfect time to relax and catch up with your loved ones with a spread of good food all accompanied, of course, by the right drink."
National Brunch Day serves as part of Zonin USA's digital campaign that was launched earlier in 2019, conceptualized by Ana Hernandez, Marketing Director of Zonin USA, and her team to serve and promote Zonin USA's diverse portfolio of brands to a primarily Millennial audience. For National Brunch Day, consumer activations include partnering with retailers for special bottle promotions, a sweepstakes to win seats at one of the three influencer brunches, and a roll-out campaign to show that Prosecco is the perfect way to both start and end the day.
"We are thrilled to launch the National Brunch Day, the first of many to come. We look forward to creating an atmosphere that highlights everyone's favorite weekend rituals," says Ana Hernandez.
As the official sponsor of National Brunch Day, Zonin Prosecco demonstrates how a convivial, relaxed atmosphere is best created with brunch's most traditional drink, the mimosa, and with the perfect pairing for the range of foods found at the brunch table. Zonin Prosecco's fresh and fruity flavor profile matches well with sweet and savory dishes, from pancakes and muffins to omelets and hash browns; and the bubbles make for a delightful pairing with savory bacon, breakfast sausages, and heartier foods.
Stay up to date with Zonin Prosecco and National Brunch Day by following the brand on Facebook and Instagram at @ZoninProsecco and the official hashtag #nationalbrunchday.
About Zonin USA, Inc.:
Zonin USA, Inc. is the import and marketing division of ZONIN1821, the largest privately-owned vine growing and winemaking company in Italy. Today the Zonin family, seven generations of winemakers, is one of the most important family-owned vinicultural groups in Italy and Virginia, USA and is one of the leading private winemaking companies in Europe.
ZONIN1821's portfolio includes nine wineries located in the seven most prestigious wine growing areas in Italy, is committed to practicing ecologically sustainable viticulture, and ensures that every bottle embodies the philosophy of preserving the local winemaking traditions, land, and culture of their respective regions. Along with a strategic partnership in Argentina and Chile, the Zonin USA portfolio is distributed in all 50 states and more than 120 countries around the world. For more information, please visit http://www.zoninusa.com.