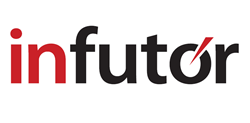 "Zora has an impressive drive, data and marketing technology prowess and a high operational acumen that will be critical to supporting our aggressive expansion into new channels with strategic partners."
OAKBROOK TERRACE, Ill. (PRWEB) April 09, 2019
Capitalizing on the growing demand for consumer identity and marketing analytics solutions from new channels, Infutor announced the appointment of technology and marketing entrepreneur Zora Senat as Vice President of Strategic Partnerships. Senat will oversee the strategic direction, expansion and management of Infutor's strategic sales ecosystem and technology partners. Working closely with the company's product management, development, sales and marketing organizations, Senat will concentrate on scaling the company's position as the market leader in consumer identity and analytics management.
"We are thrilled to welcome Zora to the Infutor team," said Gary Walter, President and CEO, Infutor. "Zora has an impressive drive, data and marketing technology prowess and a high operational acumen that will be critical to supporting our aggressive expansion into new channels with strategic partners."
Prior to Infutor, Senat quickly rose to the rank of President at Exact Data beginning as the first marketing staff member, quickly being promoted to Vice President of Marketing and Operations, CMO and then President. During her time at Exact Data, Senat focused on scaling the organization through operational excellence and sales enablement, which drove a 400 percent revenue gain in six years. Subsequently, Senat also served as President of Killerspin, a leading producer of table tennis equipment and experiences. In 2017, Senat earned the coveted "Moxie Award" for the category "Women in Tech" from Built in Chicago.
"Throughout my data career, I heard whispers about this rising star company called Infutor. As I continued to explore my professional path, I realized that we both share the same desire to evolve how data companies operate in the industry – they are the good guys. I believe Infutor's culture of integrity and transparency, its compliance-driven solutions and focused team will serve as the catalyst for explosive channel growth," said Senat.
As the consumer identity management experts, Infutor has quickly established itself as a leader in the dynamic, information services and analytics industry, helping brand marketers more effectively engage with their target consumers. The company helps verify and complete inbound fractional consumer identities on demand; then completes and enhances customer profiles with highly predictive attribute and segmentation data.
About Infutor
Infutor is the expert in data-driven consumer identity management. The company is solely focused on enabling brands to instantly gain access to the most complete and accurate information about consumers, exactly when they need it, to make informed marketing and risk mitigation decisions. Infutor's mission is to deliver solutions that accurately identify consumers before, during and in-between engagements, giving brands a secure, privacy compliant foundation to improve inbound engagement and outbound omnichannel marketing reach, and to minimize losses due to fraud and non-payment. Infutor acquired Ruf Strategic Solutions in 2018 for its extensive suite of customer analytics that aid marketers' data-driven decisions. Led by information industry veterans, Infutor is a privately held company founded in 2003 with strategic investments from Norwest Venture Partners. Infutor is headquartered in Oakbrook Terrace, Ill. For more information, visit http://www.infutor.com.