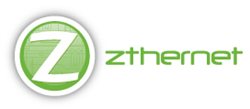 We provide fully managed solutions for small and medium sized businesses making us a one-stop, total IT, and speech recognition provider.
Dallas/Fort Worth, TX (PRWEB) May 13, 2014
Zthernet has announced the addition of Dragon® Medical Practice Edition 2 to their product inventory, allowing them to offer the most advanced speech recognition technology available for medical practices with 24 physicians or less. In addition, Zthernet provides enterprise level IT support specifically tailored to healthcare providers including the development of LANs (Local Area Networks) and WANs (Wide Area Networks) to ensure EHR users have the proper infrastructure needed to keep their workflow efficient and profitable.
"Zthernet is unlike other companies that sell Dragon Medical Practice Edition 2, most of which act as software integrators," said Greg Hough, CEO of Zthernet.
"We provide fully managed solutions for small and medium sized businesses making us a one-stop, total IT, and speech recognition provider."
Dragon Medical Practice Edition 2 helps clinicians overcome the frustrations associated with EHR adoption by voice enabling the navigation and dictation process and eliminating the need for outside transcription services. Over 200,000 physicians worldwide have already adopted Dragon Medical speech recognition technology with desirable results and an impressive ROI. The software includes over 90 medical specialty and subspecialty vocabularies as well as regional accent support elevating the recognition accuracy to more than 99 percent.
One of the biggest frustrations that healthcare providers report is centralized on repetitive clicking and typing. The customizable macros feature in Dragon Medical Practice Edition 2 helps physicians overcome this challenge with simple voice commands that automatically insert boilerplate text and commonly used terms. In addition, more advanced set up of these macros supports navigation functionality on the desktop so clinicians can open their email and dictate a message without ever touching their keyboard or mouse.
"We are very excited about offering Dragon Medical Practice Edition to our customers. With the proper installation, training and support, this technology can make a huge difference to clinicians that have been turned off by their EHR," said Mr. Hough.
Zthernet is an IT support company that provides fully managed solutions to small and medium businesses throughout Texas. The company does not just integrate multiple providers to create a single solution; they are an IT solutions company with a mission to deliver a complete package of speech recognition workflow success in one delivery. Zthernet makes the transition to a speech-enabled EHR effortless with free consultations and follow up training services. By converting, utilizing and leveraging modern technology, Zthernet helps physicians provide the best patient care possible.
To learn more about Dragon Medical Practice Edition 2 visit, http://www.zthernet.com/component/content/article/25-services/115-dragon-medical.
For more information about Zthernet and the services they provide, or to schedule your free consultation today, visit, http://www.zthernet.com/services/health-care-it.
About Zthernet, LLC
Zthernet, headquartered in Irving, Texas since 2010, provides managed IT and network solutions as well as IT support and consulting to over 150 locations in the Dallas/Fort Worth metroplex. Zthernet specializes in managed IT, managed network, hosted solutions, private networks, managed and private cloud and voice/VoIP, and offers all inclusive IT solutions for one low fixed rate.