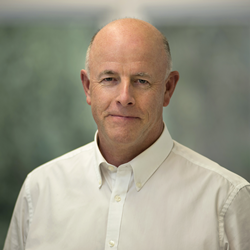 Zuant CEO, Peter Gillett, warns, "While most industry coverage of data issues in a GDPR world focuses on in-house systems, managing contact data on mobile devices poses a huge risk because it is stored on individual devices. Zuant Vault deals with this risk head-on."
London, Los Angeles and New York (PRWEB) January 28, 2019
Zuant, the award-winning mobile lead capture cloud solution announces the launch of Zuant Vault for guaranteed mobile customer data compliance. In a world focused on security and privacy issues, Zuant Vault provides precise control and management of contact data to meet the most stringent regulations such as GDPR.
Zuant will host a 30 minute webinar on February 6, at 12pm to demo Vault and answer audience questions. Register here to attend.
Zuant CEO, Peter Gillett, warns, "While most industry coverage of data issues in a GDPR world focuses on in-house systems, managing contact data on mobile devices poses a huge risk because it is stored on individual devices. Zuant Vault deals with this risk head-on."
Simple 1x Opt-In
The cloud-based administrator management system guarantees 100% compliance by ensuring companies market only to those who have granted permission. Two years in development, Zuant Vault is designed for ease of use, and allows sales teams to obtain consent from the individual one time only via a smooth opt-in process. Their consent is stored in Zuant Vault and transfers to all devices automatically, so that the process never needs to be repeated for that individual.
ILLUSTRATION 1: Whenever a new contact is being captured, the system automatically displays a consent capture dialog.
Enhanced Data Integrity
Zuant Vault is a secure datastore that lives in the cloud. Each account has a database in the Vault, and each database contains the entire history of every change made to every contact record. Every detail of every data load is also recorded, so that the entire history of the interactions between the company and its prospects and customers is properly maintained.
Zuant Vault eliminates duplicate contacts being created, which greatly improves data integrity. Sometimes circumstances such as iPads used offline at a tradeshow can create duplicate contacts at the point of data-capture. Now, when information flows into Zuant Vault, each contact will be de-duped automatically. This process is essential to GDPR compliance rules, because it ensures that previously captured consent settings are correctly interpreted when further interaction with a contact takes place.
ILLUSTRATION 2: Contacts detected as duplicates are merged upon being uploaded to Zuant Vault.
Flawless Security
Controlled access to contact information is also vitally important. GDPR stipulates that contacts have the right to be erased from a system. Zuant will ensure that the details of any contact will not be revealed unless Zuant is able to guarantee that the relevant consent is in place.
This is of particular importance given that Zuant can operate offline and on occasion may not be able to refer to the cloud-based Vault for the latest situation regarding consent for the contact in question.
Zuant can perform various actions with regard to individuals, such as sending emails, pushing data to third party systems, and storing data. The value of having data stored in Zuant Vault is assurance that the individual has consented before an action takes place.
About Zuant
Zuant is a native iOS App, which can run offline and synchronize with its Zuant Cloud portal when an internet connection is available. This makes it ideal for any environment, and can be left in Kiosk Mode collecting data from the public, which in turn can be viewed in a central global location using multiple questionnaire forms and languages. Data is collected with the highest level of security and privacy, and full GDPR compliance is offered for the new EU legislation this year.
About Zuant, the Company
Founded by tech innovator Peter Gillett in 2008, Zuant provides mobile lead capture solutions for companies seeking to maximize their investment in tradeshows. The name Zuant is derived from the Anglo-Norman word, suant, meaning fast and light, and symbolizes the ease in which leads are able to be captured on the go and fed into a CRM system for fast post event follow-up! Peter created the world's first web-based CRM system funded by Lucent Technologies in the 1990s. CRM, lead generation and follow-up are still the focus for Zuant and its network of NACCENT call centers around the globe. Zuant clients include ADP, Verizon, Volvo, Dow, Ferrero and many others across all industries. Zuant has offices in London, England, Los Angeles, CA and New York, NY. For information, visit the Zuant website http://www.zuant.com.
# # #