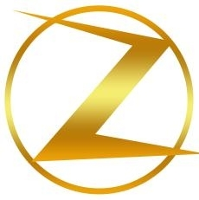 The COVID-19 compliance solution that Zuper developed will keep us well prepared to maintain the safety of our workforce, customers, and the larger community.
SEATTLE (PRWEB) May 21, 2020
Zuper, provider of a leading intelligent workforce management platform, today launched a COVID-19 compliance solution, ZuperCCPack. The solution helps businesses across different industries ensure their workforce stays compliant and up-to-date with the latest COVID-19 protocols and guidelines. Zuper developed this solution working closely with various healthcare professionals, industry experts, and compliance experts. It also aligned its guidelines with global public health institutes.
Businesses around the world are going through an uncertain period dealing with the impact of the pandemic. Customer expectations and behavior have shifted when it comes to dealing with a business. Moving forward, there will be an increased emphasis on safety, cleanliness, and hygiene over speed and efficiency, especially for the services and hospitality industry. For example, consumers will be cautious with field service workers visiting their premises for repairs, installations, cleaning, laundry, pest control, plumbing, food delivery, etc. and will be more thoughtful when visiting a restaurant, hotel, pub, and other public locations. The world may not be the same again and the "new normal" is going to look very different. As governments loosen up lockdowns and businesses reopen, companies must prepare to meet new compliance norms to ensure the safety of customers, employees, and local communities. ZuperCCPack was designed to address this reality.
"As a leading business and technology staffing company, ensuring we follow the right protocols and policies is a critical part of our journey to reopen during this unprecedented and challenging time. The COVID-19 compliance solution that Zuper developed will keep us well prepared to maintain the safety of our workforce, customers, and the larger community," said Pankaj Mohindru, Director at BrickRed Systems. "We have been using the Zuper platform over the past year and are impressed by the pace of innovation and agility it provides us to address our customers' needs."
ZuperCCPack enables businesses to easily monitor and govern their workforce through a single control center and quickly gain actionable insights into their COVID-19 compliance. Key features include:

Industry-specific templates and checklists
Compliance dashboard
Auditable compliance reports
Compliance certification and ratings
Alerts and notifications
As the economy moves towards recovery, companies that recognize the need to implement solutions for the new realities of personal safety and social behavior will be best positioned to rebound and thrive," said Raghav Gurumani, Co-founder of Zuper. "Our deep experience in workforce management enabled us to develop the most comprehensive compliance solution for businesses moving into a post-pandemic economy. ZuperCCPack allows businesses to take a proactive approach to COVID-19 compliance and promote safety for employees and customers for years to come."
ZuperCCPack is offered as a standalone product that can be embedded in any type of existing business application. It is automatically available to all existing Zuper customers as part of the overall platform offering. ZuperCCPack is also available to non-Zuper customers at no cost for the first 1,000 sign-ups. Companies can sign up here: https://zuper.co/covid-19
The existing Zuper platform was designed for service businesses to take their workforce management online and provide customers with the best possible experience from booking appointments to interacting with company employees. The Zuper platform offers:
Work order management
Smart scheduling and dispatching
Timesheet and shift management
Intelligent location services
Inventory management
Appointment booking
Touchless payments
The enterprises and midsized businesses using Zuper across thousands of employees have benefited from significant operational advantages including a 50%+ increase in workforce utilization, 35%+ reduction in service turnaround time, 45%+ increase in customer adoption and profitability, and 30%+ reduction in costs.
About Zuper
Zuper enables organizations with field service teams to better organize and provide the best possible customer experience through its intelligent workforce management platform. The company's white-label application allows businesses to efficiently manage their operations and workforces from anywhere and dispatch the right person with the right information at the right time. With Zuper, businesses can let consumers easily book a service call on-demand from any device and location. The company also helps organizations maintain COVID-19 compliance and create a safe environment for employees, customers, and the community through its ZuperCCPack. Founded in 2016, Zuper has offices in Seattle and Chennai, India. For more information, please visit https://zuper.co/.