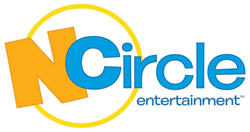 Jeff Walker, CEO of Alliance Entertainment said, "Mary Flynn is one of our true All-Stars and I am very excited to give her the opportunity to lead NCircle..."
Dallas,TX (PRWEB) June 16, 2014
Mary brings over 30 years of experience in the home entertainment industry. As a recognized industry professional, Mary's history in the home entertainment industry includes sales and leadership roles with distributors and Independent labels. Most recently, Mary was the Sr. Director of Business Development for Alliance Entertainment.
Jeff Walker, CEO of Alliance Entertainment said, "Mary Flynn is one of our true All-Stars and I am very excited to give her the opportunity to lead NCircle, the most revered independent distributor for children's product, and put her magic on it. Mary is a veteran in the video world with great established relationships and with her incredible commitment to success, she is definitely the right person to take NCircle to the next level. We have set some very lofty goals for NCircle in the coming year and with Mary at the helm, I have no doubt we will exceed those goals."
Mary Flynn, who will be based out of the Irvine, CA office said, "I am very excited to have the opportunity to grow the business at NCircle and to establish new and existing relationships between NCircle and the retail wholesale community."
About NCircle: NCircle is the largest independent studio for children's non-theatrical DVD. Our portfolio includes many of the most loved and best-selling children's brands. NCircle's focus is on Children's and Family Entertainment. Key brands currently in NCircle's vast library include Disney Jr.'s The Octonauts, PBS's The Cat in the Hat Knows A Lot About That! and Sid the Science Kid, Nick Jr.'s Pocoyo, Sprout's The Wiggles, as well as the Academy Award Nominated Shorts -The Gruffalo and Room on the Broom.
NCircle is a trusted brand for high-quality, age-appropriate content. We strive to be the BEST at what we do. Best content, best packaging, best customer service! NCircle shows have some of the highest viewership out of all children's shows per Nielsen ratings.
NCircle is a subsidiary of Alliance Entertainment.
About Alliance Entertainment: Alliance Entertainment offers the world's largest product inventory (including CDs, DVDs, videos, video games and related merchandise), e-commerce fulfillment capabilities and innovative technology and support services for today's marketplace, including third party logistics services. Founded in 1990 in Coral Springs, Florida, Alliance Entertainment built its business as a one-stop and distribution source for music retailers. Its continually expanding array of products and services have won awards and accolades from Forbes, Yahoo! Internet Life, Microsoft, The Blues Foundation, and music industry trade groups Midem and The Music Business Association. The complementary offerings of its two operating units—The Distribution & Fulfillment Services Group and the Information Services Group—deliver a full range of commerce solutions, from distribution and fulfillment to infrastructure, for brick-and-mortar and Web-based retailers.
For more information on Alliance Entertainment or NCircle Entertainment, please visit http://www.aent.com or http://www.ncircleentertainment.com.