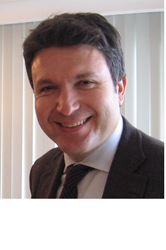 We are very excited to be representing Pollogen's Technologies in Turkey. With these aesthetic solutions we can offer our clinics superior devices, significant results, serious revenue boosters, and an opportunity to build long term success.
(PRWEB) November 20, 2013
Pollogen, a global leader in developing and marketing medical and skin care devices for the aesthetics market, and Sanovis, a veteran supplier of high-end aesthetic and dermatologic solutions in Turkey, have announced an exclusive partnership to market Pollogen's aesthetic technologies. Pollogen solutions address a wide range of aesthetic treatments including: facial skin treatments, wrinkle reduction, dermal volumizing, skin tightening, acne scars treatments, cellulite removal, fat decrease and more.
"We are very excited to be representing Pollogen's solutions in Turkey. The aesthetic community is enthusiastic about Pollogen's technologies as they have a global reputation, provide long-lasting results, are convenient to administer and suitable for all skin types and colors. With Pollogen's solution, we can offer our clinics superior devices, significant aesthetic results, serious revenue boosters, and an opportunity to build long-term success," stated Mehmet Akialp – General Manager of Sanovis
On November 20, 2013, Sanovis will host a launch event at the prestigious Liv Hospital in Instanbul. Dr. Ghislaine Beilin, Vice President FSMEA and veteran medical aesthetic surgeon & practitioner, will lecture about Pollogen solutions.
One of the technologies that Dr. Beilin will present is Hybrid Energy Technology. Hybrid Energy, delivers virtually painless fractional treatment, stimulating production of hyaluronic acid, collagen and elastin. With Hybrid Energy aesthetic practitioners can easily treat peri-oral, peri-orbital and neck areas while sustaining viable and receptive cells following ablation. Hybrid Energy does not require downtime and is suitable for all skin tones. Hybrid Energy treatments deliver significant dermal enhancement, skin refilling, minimization of pores and volume increase.
"Hybrid Energy™ Technology promotes a natural fractional healing process for dermal volume refilling and skin renewal. From my findings, HE treatments demonstrated skin refilling effect along with improvement of skin texture and irregularities. No significant adverse effects were detected and treatments are well tolerated by patients with none to minimal pain and no down time," said Dr. Beilin
Dr. Beilin will also present TriLipo Technology. TriLipo combines two effective technologies (TriLipo RF and TriLipo Dynamic Muscle Activation) that work simultaneously using a single applicator to deliver non-invasive fat removal, lymphatic drainage, as well as skin tightening and wrinkle reduction.
"We could not have asked for a more fitting partner than Sanovis Turkey. They have an excellent feel of the Turkish aesthetic market. Sanovis' professionalism and unsurpassed level of service will benefit aesthetic professionals looking for cutting edge solutions as well as revenue boosters and their patients who are seeking safe, clinically proven and effective treatments." - Amichai Bar-Nir CEO Pollogen
About Pollogen
We believe in constantly challenging ourselves to create the most advanced, effective medical devices and solutions for the aesthetic market. We believe in thinking differently.
In everything we do, we take a customer-centric approach by making our products user-friendly, safe and convenient. At Pollogen, there is no such word as "done"; we continually perfect our solutions to provide treatments that are pleasant and effective. We believe in finding ways to develop technologies that work with the body's natural mechanisms so beautiful results are generated from within.
Pollogen is the developer and manufacturer of five revolutionary technologies under the industry premier brand names OxyGeneo™, Hybrid Energy™, TriPollar®, TriLipo® and TriFractional™. We offer a full line of clinically proven, safe and effective, non-invasive anti-aging facial and body contouring treatment platforms for a wide range of aesthetic applications. Pollogen provides solutions for professionals in over 60 countries, addressing the specific needs and dynamic changes unique to the ever-evolving aesthetic industry.