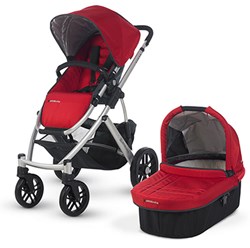 Choosing a stroller is often more challenging for new parents than picking a new car.
Cheyenne, WY (PRWEB) November 30, 2013
Baby product test-based review site BabyGearLab.com today announced the results of its 2014 Best Stroller awards. BabyGearLab testers put the top 21 products through an extensive 6 month testing process to determine the winners. All the products were tested side-by-side, and with used extensively infants and toddlers of different ages. The following performance metrics were included in the rating system: ease-of-use, maneuverability, safety, quality/durability, weight/folded-size, and ease-of-set-up. The complete details of BabyGearLab's Top Strollers of 2014 Review are available now online.
The award winning products are listed below:

BabyGearLab has also published a complimentary online article offering buying advice entitled, "How to Choose the Best Stroller." The buying advice guide attempts to get at essential strolling featureq and includes an explanation of the many benefits of "baby wearing" as an alternative to strolling before expanding on the strolling features BabyGearLab believes are more important to consider.
About BabyGearLab LLC
Founded in 2012 by mother-of-two and Board-certified pediatrician Juliet Spurrier, MD, BabyGearLab is committed to producing the world's highest quality reviews based on extensive testing, buying advice guides, and heath and safety articles in relation to baby products most often used during the first year of a baby's life. BabyGearLab's mission is to create clarity around the entire baby-product buying-decision process.
Media Contact:
pr(at)babygearlab(dot)com
Phone: (307) 773-0408
http://www.babygearlab.com