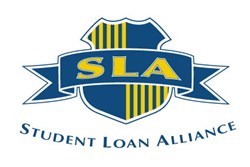 The availability of more workout options among private lenders is a critical step to provide more sustainable options.
Washington, D.C. (PRWEB) August 01, 2013
On July 25th, the OCC, Federal Reserve, and FDIC issued a statement encouraging financial institutions to work constructively with private student loan borrowers who are experiencing financial difficulties. Nationally, there is over $1 trillion in student loan debt and over 25% of borrowers are more than 30 days delinquent. Approximately $150 billion of the debt is from private student loans, in which distressed borrowers have limited workout options.
Federal loans provide borrowers numerous safeguards to assist with repayment. A few of the programs available are Income Based Repayment, Pay As You Earn, and Public Service Principal Forgiveness. Unfortunately, repayment plans like these are not provided for borrowers with private student loans.
The Student Loan Alliance is focused on increasing outreach, providing holistic counseling and ensuring borrowers receive sustainable repayment options. A founding member of the SLA, Money Management International (MMI), surveyed counseled borrowers last year, and the key findings included:

22% were struggling or have missed payments;
42% of clients with student loan debt were unaware of all payment options;
53.6% stated they weren't given any option by their servicer for repayment;
13.7% of respondents didn't know whether or not their loan was private or federal; and
6.3% didn't know if their student loan debt was consolidated.
Additional details on this MMI study can be found here.
Larry Gilmore, SLA's President, stated "There are clearly a number of student loan borrowers who are in distress, don't know what their repayment options are, or are unaware of who they can trust to help them manage their debt. The availability of more workout options among private lenders is a critical step to provide more sustainable options. SLA applauds the OCC, Federal Reserve, and FDIC encouraging more to be done by private lenders in this space."
More information about the Student Loan Alliance can be found at http://www.studentloanalliance.org.
About the Student Loan Alliance
The Student Loan Alliance (SLA) is a nonprofit organization focused on developing long-term solutions to address the student loan crisis with a key focus on leveraging independent nonprofit counselors as "trusted advisors." Alliance members deliver efficient counseling and timely assistance by implementing best in class systems and processes. The student loan crisis affects many households across the country and SLA is committed to addressing the crisis by promoting partnership, developing effective outreach and awareness campaigns, and providing streamlined education and counseling.