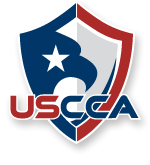 Delta Defense employs 35 people in 12 states and its projected growth calls for hiring 10 more by 2015.
Jackson, WI (PRWEB) August 04, 2013
In January 2013, Delta Defense, LLC was granted a $178,000 finance and incentive package by the West Bend Common Council, a grant that will allow Delta to relocate its headquarters to an abandoned museum building in the city's main downtown area. The company is on target to make the West Bend landmark their permanent home in the fall of 2013.
The generous grant included a low-interest loan for $168,000, tax rebates over five years, and other incentives in exchange for bringing two dozen jobs to the city and a promise of continued company growth.
"We looked at the company's job creation, its investment in the city, and the reuse of a vacant property," said West Bend's development director, T. J. Justice. And the council found Delta to be strong and growing.
But the decision wasn't made without some push-back from local residents, who made telephone calls to the council regarding Delta's primary mission, which is to promote and educate responsible Americans about self defense with concealed carry weapons. Justice said, "We don't engage ourselves in the politics of a business, and we have to be careful we're not discriminating against a business."
A low-interest loan granted by the Council helped Delta to pay for the purchase of the 20,000-square-foot building on S. 6th Ave. The agreement also allowed Delta a separate property tax rebate valued at $11,000, which will return 50% of annual city property taxes paid by Delta for a period of five years.
Delta Defense and Delta Ventures LLC, a local company set up for the building purchase, spent around $1.1 million on the acquisition and remodeling of the museum and the construction of a separate 6,000 sq. ft. building. In the past few months, Delta has been making the necessary renovations to the old structure and their move to the new facility is imminent.
As part of the deal, Delta guaranteed continued growth, which is in no way a problem. According to Delta's Chief Financial Officer, Jerry Noskowiak, "Delta Defense employs 35 people in 12 states and its projected growth calls for hiring 10 more by 2015."
Delta Defense is the parent company of the U. S. Concealed Carry Association and Armed American radio, a Sunday evening talk show, which is carried by more than 120 radio stations across the country. The aim of all the information that Delta provides is to help "… turn the tables on violent attackers, stay out of prison, and survive the legal and financial consequences of armed self-defense."
Self-Defense Shield, the company's insurance program for members of the USCCA, provides legal defense for those who have run into trouble when using their weapons, within the law. This and Delta's other products and publications have fueled a yearly growth rate of 50% since the company began.
Delta Defense's founder and CEO, Tim Schmidt, a former mechanical engineer, attributes his passion in concealed carry and helping others to protect themselves and their families to when his first child was born in 2000. He said, "I realized I was ultimately responsible for the baby's safety." He began the USCCA to help, "… citizens who believe it is their responsibility to protect their loved ones and to responsibly arm themselves for self-defense."
Delta and its employees plan to open the new facility in the fall of 2013. For more information about the United States Concealed Carry Association, visit http://www.USCCA.com, or click concealed carry insurance information to learn more about the Self-Defense Shield member benefit offered by the USCCA.
About Delta Defense, LLC:
Delta Defense LLC, founded in 2004, is committed to supporting and educating responsible Americans who carry concealed. It produces a print magazine, an online membership site, a rapidly growing Facebook fan page, a 100% free e-publication called the Concealed Carry Report, and a nationally syndicated radio program—Armed American Radio.