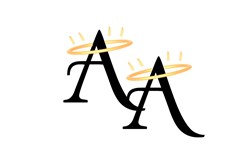 Charlotte, NC (PRWEB) August 08, 2013
Angels of the Abbey, dedicated to helping families with Huntington's disease and children of military personnel killed in service, released final plans for the 4th Annual Angels of the Abbey Golf Tournament.
The Angels tournament, open to civilian and military, will be held Friday, September 20, at the famed Twisted Dune Golf Club in Egg Harbor, New Jersey. Twisted Dune is a course with twisting landscapes, dramatic elevations and contoured fairways, a true Scottish tradition, on the Jersey Shore.
Angels of the Abbey is a 501(c)3 nonprofit founded in early 2009 by the Belmont Abbey classmates of Jacque Noe Young, Belmont Abbey Alumni 1988, who was diagnosed with Huntington's disease.
Huntington's disease (HD) is an inherited, progressive and fatal neurological disorder that affects people's physical, cognitive and emotional abilities. HD causes sections of the brain to slowly undergo damage as the cells die. There is no known cure for HD, and there are no clinically proven treatments.
Angels of the Abbey also established a separate assistance fund for children of military personnel whose parents lost their lives while performing duties in active service. This part of the Angels of the Abbey mission was undertaken to honor the memory of Lt. Colonel Joseph J. Fenty (USA), Belmont Abbey Alumni 1986, who was killed fighting in Afghanistan in 2006.
In November, Angels of the Abbey continues the fight against Huntington's disease by actively supporting the 7th Annual International Huntington Study Group Symposium and Workshops in Charlotte. Programs will attract patients, families, caregivers, international researchers and physicians to the Queen City.
Contact:
Bernie Grace, President
Angels of the Abbey p. 703.994.0384
angelsoftheabbey(at)gmail(dot)com
Tournament information:
Register for the tournament
Online tournament registration via PayPal
http://www.angelsoftheabbey.com
Rooms:
Angels of the Abbey discount rooms at Harrah's in Atlantic City
Free transportation to and from Twisted Dune & Harrah's will be provided the day of the tournament. Twisted Dune is less than 20 minutes from Atlantic City.