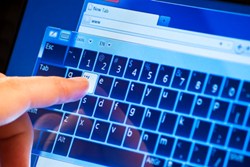 Because the web privacy service industry is still quite young and not widely understood, users can find themselves easily duped by service providers
Dallas, Texas (PRWEB) August 11, 2013
idcloak publishes a new article, Anonymous Surfing Software, which explains in simple terms why web privacy and freedom services are different to traditional software products. The article is intended to educate consumers so they may make the right choices when selecting a web privacy provider.
"Because the web privacy service industry is still quite young and not widely understood, users can find themselves easily duped by service providers," says idcloak's senior web researcher and author of the article, Robin Welles. "Some providers still sell access to low-grade proxies which the user could otherwise access for free, and there are several VPN review sites which say they are offering objective advice but are in fact nothing but marketing platforms for particular brands."
Welles feels this problem will naturally dissipate as the public becomes more familiar with the mechanics of anonymous surfing services, but hopes the article will give newcomers a quick and valuable education before they buy, "First, users need to understand that anonymous surfing software is only really an interface – it serves to manage the connections to a remote network, doing very little within the actual device. The remote network is where the privacy protection and performance is happening – and that's where consumers need to look before they buy. The prettiest, most usable software might offer a terrible service with very little protection."
To help new users understand this point, Welles recommends a free service provided on the idcloak.com site. This high-anonymity web proxy online allows a one-off anonymous visit to any site the user chooses without the need to download or use any software.
Welles was quick to point out that this does not mean software is redundant, "Far from it. A high-grade VPN, for example, really benefits from quality software because of the versatility of the technology. But that's not to say every proxy needs a program to run it."
idcloak will themselves enter the VPN market in September 2013, with their much anticipated private VPN service.
See idcloak.com to learn more.