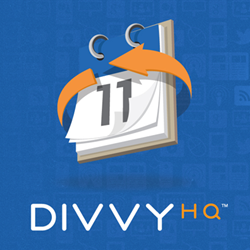 We are excited to invest in DivvyHQ to help push it even more into the mainstream.
Kansas City, MO (PRWEB) August 15, 2013
DivvyHQ (Alluresoft, LLC), a cloud-based, content planning and production workflow tool has received funding from Digital Sandbox KC of Kansas City, Mo. and Dundee Venture Capital of Omaha, Neb., and hired a VP of Business Development, Stacey Morse. DivvyHQ is built to help marketers and content producers get/stay organized and successfully execute demanding, complicated and content-centric marketing initiatives. Within one easy application, customers can manage content ideas, their editorial team, production workflows and deadlines.
DivvyHQ was a natural fit for Dundee Venture Capital, given its focus on Midwest-based companies with a SaaS solution in a rapidly growing market. "We are excited to invest in DivvyHQ to help push it even more into the mainstream," said Michael Wetta, principal at Dundee Venture Capital. "DivvyHQ's unique approach to planning and executing sophisticated content marketing strategies combined with the team's expertise in the increasingly complex and growing market created an attractive investment. "
Dundee's investment follows proof-of-concept funding from the Digital Sandbox KC that helped fill the IT management void in the company. Digital Sandbox KC support also provided resources to develop the proper corporate structure for the company.
"We are very excited about how these partnerships will allow us to build a rock-star team that will accelerate the development of our application and provide your content team with a more robust and customizable set of tools," said Brody Dorland, co-founder.
In addition to the funding round, DivvyHQ hired Stacey Morse as VP of Business Development. Morse has worked for Apple, EDS, Informix/IBM, Perceptive Software and others. With a solid foundation and a notable customer base in place, Morse is responsible for all activities related to building relationships with strategic accounts and partnerships. She will provide leadership for all sales activities, initiatives and staff performance.
"I have heard over and over again about the functionality of DivvyHQ and how much time the product saves businesses and customers," said Stacey Morse. "With a background in technology, marketing and business development, I am very excited to be involved with and a part of something that has a real impact in the workplace."
For more information about DivvyHQ and to learn how it can help your company, visit http://www.DivvyHQ.com.
####
DivvyHQ is a fast-growing company with a targeted focus on building the best planning and production workflow tool for big brands, agencies, publishers and media companies who produce high volumes of content. DivvyHQ's unique functionality combines web-based calendars, content management and online collaboration to help global content teams capture content ideas, assign and schedule content projects, produce any type of content and stay on top of production deadlines.