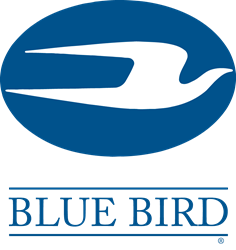 For the past year, these suppliers have provided Blue Bird with superior performance related to cost, quality, delivery and technology.
Fort Valley, Georgia (PRWEB) February 07, 2014
Blue Bird Corporation is pleased to announce the 2013 Supplier Award winners. Recently revealed at Blue Bird's Supplier Conference, select industry suppliers were awarded for their commitment to quality, innovation, service and cost management.
Blue Bird presented the 2013 Supplier of the Year award to ROUSH CleanTech, manufacturer of propane autogas fuel systems and tanks. Throughout 2013, Blue Bird's exclusive partnership with ROUSH CleanTech has provided school districts across North America with environmentally-friendly and cost-effective propane autogas school buses. ROUSH CleanTech continues to remain at the forefront of alternative fuel technology engineering and design while providing Blue Bird with reliable, industry-leading propane autogas products.
Winners of the Outstanding Supplier Award included:

Allison Transmission
Chicago Expert Importers
Cummins Emission Systems
Cummins, Inc.
Dana Holding Corporation
Dekalb Tool and Die, Inc.
Ford Component Sales
Hankook Tire America Corporation
HSM Transportation Solutions
Neovia Logistics
Piedmont Plastics
Quality Drive Away, Inc.
SoundOff Commercial Vehicle Products
St. Claire Technologies, Inc.
Sunrise Wheel Corporation
Additionally, Blue Bird awarded special recognition to those suppliers that went the extra mile. Allison Transmission was recognized for reliability, Neovia Logistics was recognized for total cost management, ROUSH CleanTech was recognized for its collaboration, and St. Clair Technologies was recognized for its commitment to innovation.
"Blue Bird is honored to present these outstanding suppliers with their respective awards," said Trey Jenkins, vice president of purchasing and supplier quality. "For the past year, these suppliers have provided Blue Bird with superior performance related to cost, quality, delivery and technology. Blue Bird is privileged to have an outstanding supplier base and we look forward to 2014 as we continue to increase market share and provide our customers with top-quality buses."
"Together, Blue Bird and ROUSH CleanTech have successfully provided school buses fueled by economical, clean, American-made propane autogas," said Joe Thompson, president of ROUSH CleanTech. "It's been our privilege to be Blue Bird's partner, and we are honored to receive this year's Supplier of the Year award."
"It is an honor for St. Clair Technologies to support and be recognized by Blue Bird Corporation as an outstanding supplier. We are especially grateful and proud of our Innovation award," said Shawn Machak, sales manager for St Clair Technologies. "Innovation is a key to our mutual success in providing products that support our most cherished possessions, our children."
"Neovia Logistics is honored and humbled as the recipient of Blue Bird's 2013 Total Cost Management award. Through careful collaboration and open communication, we have been able to grow our relationship beyond a customer and provider relationship, to a true partnership between our two companies. This has resulted in many positive cost savings and new initiatives," said Curt Fischer, manager of transportation operations for Neovia Logistics.
For more information regarding Blue Bird's complete line of school buses, visit your local Blue Bird dealer or http://www.blue-bird.com.
About Blue Bird:
Blue Bird offers a complete line of Type A, C and D school buses in a variety of options and configurations. For more than 85 years, Blue Bird Corporation has continued to set industry standards with its innovative design and manufacturing capabilities. Additionally, Blue Bird provides comprehensive financial solutions through Blue Bird Capital Services. Today, Blue Bird has more than 1,500 employees, Georgia-based manufacturing facilities and an extensive network of Dealers and parts and service facilities throughout North America. Its global presence can be seen in more than 60 countries through sales into Africa, Asia, the Caribbean, Latin America, Europe and the Middle East. For more information, visit the Blue Bird Corporation web site at http://www.blue-bird.com.