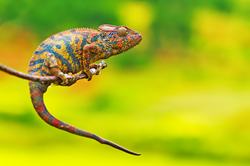 (PRWEB) March 31, 2014
Every year more travelers are adding an adventure tour to their vacation and the demand for interesting and unusual destinations is increasing. The following three adventure travel ideas are just a sample of the many vacation tours available around the world. More trip ideas can be found at TripTrist.com
Madagascar
The exotic world of Madagascar where approximately 95 percent of Madagascar's reptiles, 89 percent of its plant life, and 92 percent of its mammals exist nowhere else on Earth – is more welcoming than ever. Its landscape, shaped by the giant baobab trees and the wide-eyes lemurs, is absolutely stunning. Madagascar Natural Tours leads tours of Madagascar that include adventure actives of rock climbing, camping, canoeing as well wildlife viewing and bird watching.
East Africa
Rwanda, Kenya and Uganda are more accessible than ever thanks to a new cross-border visa the three countries introduced last fall. You can now delve into the rain forests, volcanoes and savannas of East Africa and get close to the incredible gorilla reserves even -easier! Encounters Travel is an experience tour operator in the region and can navigate the difficult process of obtaining permits to see the gorillas.
Bulgaria
The Lonely Planet recently named Bulgaria as one of the best value travel destinations for 2014. Boasting fabulous hiking, skiing and mountain biking opportunities as well as the sandy beaches of the Black Sea, this Balkan country and it's neighbor Macedonia are great alternatives to Croatia or Italy. Consider adding the cities of Plovdiv or Varna to your itinerary, and take an adventure tour with BulTeam Adventures with options for kayaking trips, canyoning, biking tours, caving and trekking.
2014 is shaping up to be a remarkable year in adventure travel. New places to explore, new activities to try and new food to sample. Book an adventure tour and join the active fun!
TripTrist is a travel search website that provides a search engine for adventure travel and tours around the world. Choose from over 2,000 tours by locally owned and run tour operators. Simply enter the location you would like to go and/or the activity you are looking for and browse from a list of exciting tour choices. No need to visit dozens of websites to plan your next adventure travel vacation. Just visit TripTrist.com and search for the best vacation for friends and family.