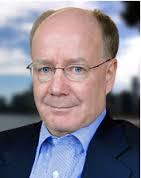 TBF Environmental is pleased to partner with jambMEDIA to use podcasts as a way to educate listeners...
Surrey, BC (PRWEB) April 04, 2014
"The use of toxic solvents is a key environmental issue for many industrial companies. TBF Environmental is pleased to partner with jambMEDIA to use podcasts as a way to educate listeners on the scope of the problem and the alternatives that are available," said David W. Rowat, CEO of TBF Environmental. "Solvents such as Methyl Ethel Ketone, Xylene, Toluene, PCBTF, and TBAc are used widely and the negative health impact of these VOC-producing products is well known," Mr. Rowat added.
"We are pleased to partner with TBF Environmental to help them communicate these key environmental messages," states Mike McLean, CEO of jambMEDIA. "Podcasting is quickly growing as a powerful tool that a company like TBF can use to advise business partners and customers on environmental issues," says Mr. McLean.
About TBF Environmental Technology Inc.
TBF Environmental Technology (TBF) manufactures innovative solvents which reduce environmental impact by lowering and/or eliminating the emission of Volatile Organic Compounds (VOCs), Hazardous Air Pollutants (HAPs), and greenhouse gases to the atmosphere. TBF solvents do not contribute to ozone depletion. All TBF solvents reduce the risk to the health and safety of workers compared to conventional solvents. For more information about TBF Environmental, go to http://www.tbfenvironmental.com.
About jambMEDIA
jambMEDIA is a privately held company located in Surrey, BC, Canada. It develops, markets and distributes its communication services to customers across Canada and the USA. The primary service is a fully turnkey weekly podcasting offering. All services are developed, owned and trademarked by the company. It operates dedicated web sites under the jambMEDIA banner to uniquely deliver LocalWebRadio (http://www.localwebradio.fm), The School of Internet Marketing (http://www.theschoolofinternetmarketing.com) and smartLOCAL360 (http://www.smartlocal360.com) Professional Services.