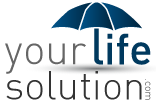 So long as the lifetime contributions to the trust do not exceed the IRS exemption guidelines, the death benefits from the trust-owned life insurance will pass tax free to the named beneficiaries
Chicago, IL (PRWEB) April 05, 2014
YourLifeSolution.com is a provider of online universal life insurance quotes and online term life insurance quotes. The service is operated by Eric Smith, an independent agent domiciled in Chicago, IL. YourLifeSolution.com is today publishing a strategy that would allow donors to leave larger amounts of money than the current IRS exemptions allow without incurring any generation-skipping transfer taxes or estate taxes. "Essentially the entire strategy involves making contributions to a trust-owned life insurance policy. So long as the lifetime contributions to the trust do not exceed the IRS exemption guidelines, the death benefits from the trust-owned life insurance will pass tax-free to the named beneficiaries. If done under ideal circumstances, the death benefit can very likely exceed 3 times the lifetime GSTT and estate tax exemptions and avoid those taxes entirely", explained Eric Smith.
YourLifeSolution.com's future plans involve developing a section of their website dedicated to developing simple but effective estate planning strategies that can be executed for nearly $0 in transactional costs. Eric Smith plans to do this after acquiring his Chartered Life Underwriter accreditation which he is expected to earn within 18 months of this release.
YourLifeSolution.com urges those interested in a review of their life insurance, or those simply interested in viewing instant online life insurance quotes, to visit YourLifeSolution.com, or call 888.374.2764.