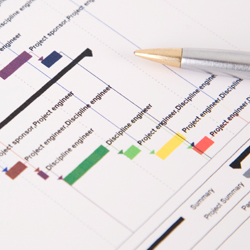 (PRWEB) May 13, 2014
SkillPath Seminars, the nation's leader in business skills training since 1989, is excited to announce a time-saving training opportunity coming to the local area. Fundamentals of Successful Project Management is a unique public seminar designed to equip people in any industry and any skill level with the tools, knowledge and insights to become outstanding project managers. In a comprehensive and entertaining two-day presentation, participants will learn simple and straightforward techniques that they can take back to work and use the very next day. Seminar attendees will learn how to make things happen, how to meet deadlines, how to build and supervise a team and how to get better results that will make people take notice.
A satisfied customer recently had this to say about the course: "Hands-on class, working projects with [the] instructor makes the class very easy. One of the best seminars I've ever attended."
And now this highly acclaimed seminar, Fundamentals of Successful Project Management, is taking local enrollments. Seminar attendees will enjoy the chance to get away from the office for two days to learn from a professional trainer with a track record of expertise, network with peers in their area and expand their skill set with the practical tips, techniques and solutions they need for task management success without incurring the hard knocks that come with trial-and-error learning. Two days full of fun and facts cover every facet of PM, including how to plan projects; how to motivate, communicate and keep things moving; how to establish timelines and milestones; how to manage multiple projects with competing deadlines; how to monitor progress and control resources; and how to solve the inevitable problems that pop up.
Who will benefit from this course? Supervisors, team leaders, self-directed work group members, production managers—actually, almost everyone's job today includes managing multiple projects from day to day. These essential, "must-have" skills will benefit everyone as they'll save individuals and organizations valuable time and resources.
Some session highlights include: Developing a project plan and getting it started in the right direction … Building in flexibility and contingency plans instead of putting out fires … Applying the universal 6-stage project management model … Managing and working on projects while juggling regular job responsibilities … Setting realistic timelines and project goals … Knowing immediate actions to take to save bogged-down or derailed projects … Setting up checkpoints to gauge the project's progress and give early warning of trouble ahead … Keeping project team members focused, committed and motivated … and much, much more!
Jack Cave, the President and CEO of SkillPath, tells why Fundamentals of Successful Project Management rises above similar PM programs: "We set out to consult with the nation's top project managers. We wanted to find out what techniques are working for them, gain the benefit of their experience and practical insights and bring the information straight to you."
The cost of this popular course is $399. Enrollment can be done by phone, e-mail or on-line. To sign up for classes or for more information on Fundamentals of Successful Project Management, see http://www.skillpath.com.
About SkillPath Seminars:
SkillPath provides practical, convenient training opportunities for businesspeople who are ready to re-tool and re-charge their professional careers. SkillPath's unique brand of training enhances skills, saves time and money and contributes to career and organizational success. They accomplish all this through public seminars, customized on-site coursework and take-away training resources that keep careers on the grow. SkillPath has trained 10+ million people since 1989—at Fortune 500 corporations, small businesses, government agencies and not-for-profit organizations—and they promise a great learning experience at each SkillPath seminar. Their 100% money-back guarantee is proof of their commitment to everyone's success.