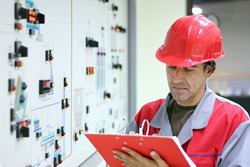 (PRWEB) May 08, 2014
Business Insurance USA today announced a new commercial insurance program for electrical engineers that provides a combined package of general liability and professional liability for one low price. The combination of these two important types of business protection ensure that electrical engineering professionals have legal and financial means and recourse should accidents happen and when professional mistakes are made.
"Many electrical engineers may not realize that their basic general liability insurance does not extend coverage to professional errors and omissions," states Gary Fisher, Business Insurance USA's Executive Director. "By combining general liability coverage and professional liability insurance for electrical engineers together into one package, engineers are able to get comprehensive insurance at prices affordable to all engineering service firms."
General liability insurance provides engineering professionals with legal and financial protection when unexpected events cause physical injuries or property damages among other things. It does not provide coverage for professional mistakes. Professional liability insurance, or Errors & Omissions, is needed for protection against those events.
General liability provides electrical engineers with legal protection when allegations are made citing bodily injuries, property damages, advertising injury, personal defamation, and harm caused by previously completed operations. Professional liability provides similar protections when civil lawsuits are filed alleging the engineering firm made a professional mistake, omitted critical information or elements, or was otherwise negligent in the expert services provided. By combining the two, electrical engineers can save on the total cost while ensuring they have complete and full liability protection.
About Business Insurance USA
Business Insurance USA is a premier provider of commercial business insurance coverage for companies of all shapes and sizes. Policies available include general liability insurance; business owners policies; errors and omissions coverage; commercial auto insurance; directors and officers coverage; workers compensation coverage; and surety bonds.
Based in southern California, Business Insurance USA currently provides broad levels of insurance protection to companies operating Arizona, California, Colorado, Illinois, Maryland, Michigan, Missouri, Pennsylvania, Florida, Georgia, New Jersey, New Mexico, New York, North Carolina, Ohio, Oregon, South Carolina, Texas, Virginia and Washington.
For more information visit http://www.businessinsuranceusa.com.