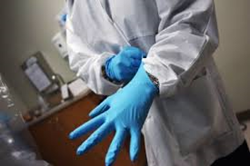 we are determined to keep an eye on FDA announcements concerning Sterrad Cyclesure 24 Biological Indicators and inform the public
San Diego, CA (PRWEB) June 02, 2014
AttorneyOne.com, a recognized authority on law, update the website daily regarding all the latest information from the FDA on safety alerts for Sterrad Cyclesure 24 Biological Indicators.
The FDA notified on May 23, of a critical shortage of Sterrad Cyclesure 24 Biological Indicators due to a machine performance issue on Advanced Sterilization Products (ASP) production line. The Sterrad Cyclesure 24 Biological Indicator, by ASP, is used with Sterrad sterilizers in order to monitor and confirm the effectiveness of the device sterilization process.
Due to a machine production issue the company is currently able to ship only 30% of its normal capacity. ASP will increase production and expects being able to meet the full product demand by August 2014.
Taking into consideration the latest developments, AttorneyOne.com monitor daily and update the website providing accurate information on all relevant FDA safety alerts. Sean Burke, director of Media Relations at AttorneyOne.com, adds "we are determined to keep an eye on FDA announcements concerning Sterrad Cyclesure 24 Biological Indicators and inform the public. For that reason", he continues, "our focus should squarely fall on investigating these safety alerts and getting the word out."
The US FDA advises "Use an alternative low-temperature sterilizer, if available. When possible, prioritize using Sterrad Cyclesure 24 Biological Indicators for sterilization loads that contain the most critical instruments for the most urgent patient cases."
AttorneyOne.com has further information on Sterrad Cyclesure 24 Biological Indicators at the website including latest major drug and medical products law news.
Headquartered in San Diego, CA Attorney One was founded in 2004 and is not a law firm. They offer a nationwide legal service which helps consumers find the best representation for their legal needs. You can learn more about Attorney One at our website http://www.attorneyone.com. You can also find us on Facebook at http://www.facebook.com/AttorneyOne. Checkout earlier news from us at http://www.prweb.com/releases/2014/05/prweb11898884.htm