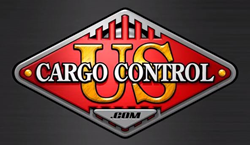 Urbana, IA (PRWEB) July 31, 2014
Iowa-based US Cargo Control continues to grow, with the addition of two new staff members. A promotion has also created a new Team Lead position in the company's Moving Supplies division.
Matt Bruckman and Alex Ledger have joined the company as Sales Specialists. Bruckman brings 25 years of building materials sales experience, in both wholesale and retail. He comes to US Cargo Control from Advance Millwork, where he was the Sales and Production Manager. Ledger holds a marketing degree from the University of Northern Iowa and has experience in sales and logistic brokerage. He was most recently an Agency Manager at a third party logistics company in NE Iowa.
Sarah Watson, Sales Specialist in US Cargo Control's Moving Supplies Division, has been named Moving Supplies Team Leader. In her new role, Watson leads a team focused on the continued growth of the division, which specializes in moving supplies for professional moving companies nationwide.
Two major developments behind the hiring initiative include the expansion of the custom tie downs division, and the growth of the professional moving supplies division.
###
About US Cargo Control
US Cargo Control is a leader in cargo control industry, specializing in cargo control products, lifting slings, rigging equipment and moving supplies. Focused on offering relevant products, timely delivery, and excellent service, customers can purchase products on the company's website, http://www.USCargoControl.com, or by phone.