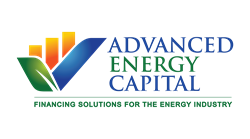 The last six months have been an extremely busy time for us. Joining the Con Edison Market Partner Program Network will open even more doors and more energy efficiency deals.
New York, NY (PRWEB) April 15, 2015
Advanced Energy Capital, LLC ("AEC"), an energy finance company led by Jack Doueck and Richard Rudy, has announced today that it has been approved by Con Edison to become a Market Partner in the Con Edison C&I Energy Efficiency Program, which provides valuable incentives for commercial and industrial customers retrofitting their lighting, HVAC, and other electric and gas equipment.
AEC, among other things, provides exclusive origination and structuring of energy efficiency, CHP and energy storage transactions for Greenbacker Capital, manager of the Greenbacker Renewable Energy Company.
"Given our footprint in the energy efficiency arena and Greenbacker Renewable Energy's $1.5 billion raise for green energy finance, we are confident that joining the Con Edison Market Partner Network will open doors to many more energy efficiency projects for customers within the Con Edison service territory," said Jack Doueck, Principal at AEC.
"The last six months have been a busy time for us," said Richard Rudy, principal of AEC.
In March, AEC signed a deal with Innovative Energy Strategies to provide $25 Million for Combined Heat and Power and back-up genset projects in North America. In January, Advanced Energy Capital signed a financing deal with Power Island Energy to provide $50 Million in funding for Combined Heat & Power("CHP") Projects. In December of 2014 AEC signed a Letter of Intent to provide $15 Million of financing for LED Funding's lighting and energy efficiency projects. In November AEC agreed to provide $25 Million for RENEW's Energy Efficiency/Water Conservation and On-Site Clean Energy Retrofit projects and the company also made a $10 million deal with Power Island Energy to help fund Standby and Backup Generator installations in New York State. In October the company inked a deal with Village Green Global to finance $15 Million for their energy efficiency and carbon reduction installations in North America.
In addition to AEC providing project finance, it also offers an Incentive Funding program. This newly launched program enables contractors, developers or customers to get access to the cash available from incentives and rebates – without having to wait for the utility to write the check. Small to midsize contractors and distributors who use this program are now able to grow their businesses faster and with healthier cash flow.
"We believe that becoming a Con Edison Market Partner is a great way to expand our network and offer our energy efficiency services to more contractors and developers," said Doueck.
About Advanced Energy Capital
Advanced Energy Capital ("AEC") is an Energy Finance firm providing affordable and innovative financing solutions to Energy Efficiency, Renewable Energy and Retail Energy developers, contractors and customers. AEC has a $1 billion mandate to finance energy efficiency measures in North America. AEC's financing is characterized by flexibility, working with counter-parties below 'investment grade', terms beyond 5 years, structures beyond just leases and deal-size ranging between $50,000 and $10 million. AEC has developed simple end-user turnkey off-balance sheet financing solutions that enable developers and contractors to dramatically increase their revenues by offering customers embedded (even private label) financing without up-front payments. AEC's Incentive Funding program enables contractors to get access to cash quickly and easily. Visit us at http://www.advancedenergycap.com.