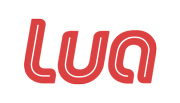 New York, New York (PRWEB) April 28, 2015
Today Lua, the leading mobile-first enterprise communication solution, announced a strategic partnership with Sengex, the federal solution integrator that provides cyber and data security to government agencies. Linked by a commitment to cybersecurity, this partnership allows Lua and Sengex to further fulfill the federal government's growing demand for secure mobile messaging, especially in crisis management situations.
"The ability to quickly setup and deploy communications between first responder teams and other organizations is crucial in saving lives and minimizing risks. By partnering with Lua, Sengex can now offer government agencies the mobile communication solution they need for critical conversations and sharing of information in these demanding situations," said John Meincke, President of Sengex.
On the heels of its GovCloud integration news, Lua now gives federal agencies the ability to rapidly deploy a customized, interactive directory where employees can quickly and instantly communicate with colleagues by sending encrypted messages, sharing files and launching group calls without the need for dial-ins, in a secure environment. By enabling agencies to launch both internal and shared directories with other agencies, Lua maximizes interoperability, a critical component to better serving the public.
"Lua's partnership with a trusted federal solution provider is an exciting step for our company as we expand our work with government agencies. These agencies can now respond to any situation that may arise in an even faster and more coordinated manner," said Michael DeFranco, Founder and CEO at Lua. "The government and the public benefits tremendously from being able to communicate in real-time, both internally and with other agencies."
Lua is currently being used by the Department of Defense to enhance security along with several local law enforcement and first responder agencies, including the City of Newton, which in the wake of the Boston Marathon bombing was tasked with developing an interoperable emergency response protocol. Additionally, Lua's customers in public service find Lua's analytics dashboard absolutely essential to improving public safety when conducting after action reports and analysis.
Lua and Sengex will both showcase their solutions at the upcoming AFCEA Defensive Cyber Operations Symposium in Baltimore, MD on May 5-7, 2015, which brings together the operational leaders from several top government agencies such as: Department of Defense, Defense Information Systems Agency, and U.S. Cyber Command for strategy sessions and discussions on the technical solutions to adopt enterprise management to improve efficiency, security and reliability. Lua was also recently featured at the 2015 IEEE Symposium on Technologies for Homeland Security, the leading international symposium addressing the challenges of homeland security technology innovation gaps. The core theme of the event focused on agencies' interoperability, where mobile phones are the primary device.
About Lua
Founded in 2010 in New York City, Lua is the mobile-first communication solution for high-performance organizations. Lua offers an intuitive and cross-platform solution that includes secure messaging, instant group calling, an interactive directory, and accountability across a team through essential ReadReports. Insights, Lua's proprietary analytics dashboard, synthesizes communication data to provide actionable insights for managers to boost effectiveness within the organization.
Backed by investors including Abundance Partners, IA Ventures, Strauss Zelnick, Aaron Stone and John Maloney, Lua delivers powerful communication to enterprises across a range of verticals, including healthcare, logistics, hospitality, and retail. Lua also provides government-grade protection as a trusted vendor for the Department of Defense. For more information, please visit: getlua.com.
About Sengex
Sengex cyber security services and solutions combine industry expertise in government data security with innovative technologies to minimize wireless threats in the areas of mobile data protection, detection and management applications. To learn more about Sengex products and services, visit: sengex.com.