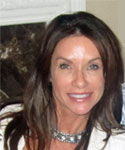 'The seemingly small changes that I make as a stager, and my work as an instructor, affect how people live and interact. That's a great day of work to me! I feel wonderful helping to make that happen.' - Kara Woods
New York, NY (PRWEB) August 03, 2015
Two certifications in one course! The Academy of Home Staging & Design is offering a Dual Designation Course in New York from September 14 - 19th.
The Advanced Home Stager and Staging Design Pro Certification Course offers a hands-on approach to learning and application. Students are equipped with the tools and training needed to leave the program and launch a business. Over the course of six, fun, information-rich days, instructor Kara Woods and guest speakers will help students master critical design principals, employ a systematic process to simplify each home staging project, and integrate sound business fundamentals into launching a new staging practice.
The Staging Design Pro designation, unique to The Academy, covers design techniques for the luxury design and staging market that students can apply to their own home staging design business. Students will also learn how interior decorators charge and work with their clients including a special field trip to the design center with additional speakers.
The Academy of Home Staging & Design's instructor, Kara Woods, founded Staged to Move, one of the first professional home staging companies in Northern Fairfield County, Connecticut. Combining a background in consulting, information technology, and training--with a decided talent for design--Kara offers staging expertise and business know-how.
For more information on this dual designation home staging course, click here: The Academy of Home Staging & Design.
To register for this course, please call: 800-574-5576
Additional Home Staging Certification Courses:
Los Angeles: September 14-18, 2015; Bonus: Train with HGTV Design Host Wanda Colon
Philadelphia: November 16-20, 2015; Bonus: 2 Certifications - Advanced Home Stager and Staging Design Pro
Interior Design Certification Course:
Los Angeles: October 5-9, 2015; Bonus: Train with HGTV Design Host Wanda Colon