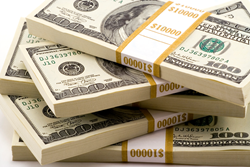 With the Save to Invest campaign, we are planning to help family-owned businesses to find opportunities in their business by allocating current resources in a more strategic way. - Tayde Aburto
San Diego, California (PRWEB) August 04, 2015
Wasteful spending can be a business killer, especially for small enterprises and family-owned companies—but the Hispanic Chamber of E-Commerce has announced an exciting new program to help small business owners reduce their spending, save money, and re-invest into their business. The program, called the "Save to Invest" campaign, is sponsored by San Diego Gas and Electric.
"Family-owned businesses often don't realize they can make things easier for themselves," says Tayde Aburto, founder of the Hispanic Chamber of E-Commerce. "With the Save to Invest campaign, we are planning to help family-owned businesses to find opportunities in their business by allocating current resources in a more strategic way. We don't want them to invest more resources but to use them more efficiently."
The program is intended to help small business owners cut back on their operational waste and to give them opportunities to invest that money back into their business functions—making them more competitive in the marketplace and positioning them for future growth.
The program will involve operational assessments of participating businesses, helping them locate areas in which operational changes could lead to cost savings. Additionally, the program will provide energy savings assessments. Aburto also notes that small business owners will receive guidance in more prudently investing the money they have saved for marketing.
"What we ultimately want to do is to show small business owners that they do not need to spend more money or to track down more funding," Aburto concludes. "What we want is to show them that simply being smarter and more efficient with their available resources can make all the difference in the world."
More information about the Hispanic Chamber of E-Commerce can be found at http://www.hiseb.com.
ABOUT HISPANIC CHAMBER OF E-COMMERCE
The Hispanic Chamber of E-Commerce is a benefit corporation using the power of business for social good. The organization combines the values of a non-profit with the flexibility and innovation of a tech startup. HISCEC's mission is to promote the use of the Internet as a business tool to help family owned businesses to become more competitive.