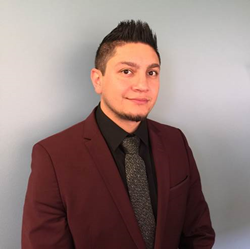 Chino, CA (PRWEB) September 08, 2015
Discover how to reduce cavities, replace missing teeth, repair broken teeth, straighten teeth, and restore oral health during Coast Dental Chino's open house on Saturday, September 12, 2015, from 11 a.m. to 3 p.m. in the Chino Towne Center, located at 12233 Central Ave, Chino, CA 91710. There will be refreshments, prizes, and the opportunity to meet lead general dentist Dr. Khan Askarzoi. Call (909) 217-3626 for more details or stop by on September 12.
Dr. Askarzoi earned his Doctor of Dental Medicine degree from Western University of Health Sciences in Pomona, CA. He works alongside a team of hygienists and dental specialists including board-certified oral surgeon Dr. Mirwais Hussainy; board-certified pediatric dentist Dr. Ruth Bol; board-certified periodontist Dr. Mohamed Hassan; endodontist Dr. Arya Tehrany; and orthodontist Dr. Arshan Haghi, who offers complimentary orthodontic consultations to patients considering braces.* The friendly team speaks English, Farsi, Hindi and offers these dental services to keep you smiling:

exams and cleanings
sealants and fillings
root canals and pain relief
traditional and clear braces
Invisalign® clear aligners
crowns and bridges
dentures and partials
dental implants and restorations
gum disease treatment
oral cancer screening
oral surgery services
cosmetic dental services
mouthguards and nightguards
teeth whitening
wisdom teeth extractions
Coast Dental Chino accepts more than 200 types of dental insurance and offers dental financing plans for qualified patients. It also accepts SmilePlus®, which offers savings up to 70% on dental services for patients without insurance. For appointments, office hours, money-saving offers, and more information about the open house on September 12, please call (909) 217-3626 or visit http://www.CoastDental.com.
About Coast Dental
SmileCare Coast Dental of California, Dental Group of Adam Diasti DDS PC with its professional associations, is one of the largest providers of general and specialty dental care in the United States with 175 affiliated practices operating as Coast Dental and SmileCare. Coast Dental Services, LLC., is a privately-held practice management company that provides comprehensive, non-clinical business and administrative services to its affiliated practices. The company is headquartered in Tampa, Florida.
Disclaimer:
*Complimentary Braces Consultation: BRCON. ADA D9310. $126 value. Minimum fee only. Fee may vary with complexity of case. The dentists and hygienists are employees or independent contractors of SmileCare Coast Dental of California, Dental Group of Adam Diasti DDS PC, (Adam Diasti, DDS, Lic. 60596). © 2015 Coast Dental. All rights reserved. CD-102340-2