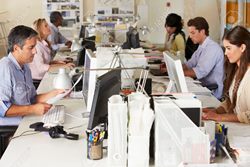 "xtraCHEF just continues to pick up momentum. The product platform is robust and is allowing chef's and operators to work more efficiently" Andy Schwartz
NYC, NY (PRWEB) August 30, 2016
While many businesses are on vacation during this month, the xtraCHEF crew hunkered down and produced the largest month in the company's short history. xtraCHEF on-boarded 63 units in August across 32 unique restaurant groups. A new record for the company but one that won't stay for long as preliminary stats show September may be just as big if not bigger.
 
"We knew it was going to be a big month but we didn't know it would be this big. What excites me is that there are another 200 units in those restaurant groups we just on-boarded. We also finalized some key integrations with QuickBooks Online and Desktop, Microsoft GP, Sage, Menulink, QSR, CTUIT and solidified our partnership with Compeat and Restaurant 365." - Andy Schwartz, Founder
 
The customers represented everything from Fine Dining, Nightlife and QSR's. This proves that xtraCHEF's powerful cost analytics and invoice processing solution spans across the full hospitality spectrum.
 
xtraCHEF is a mobile, subscription-based technology that captures, digitizes, maps, and auto-codes vendor invoices and purchase inventory in real-time. Extraction technology reads an invoice image line- by-line, warehouses it in the Cloud, and provides timely and accurate reporting. This allows restaurants to gain transparency in their workflow and have a firm grasp on their daily spending across multiple outlets from an easy to use platform. xtraCHEF lets you control your kitchen's operations from the palm of your hand. We are the inexpensive and disruptive tool you have been waiting for. It's that simple.
"The response we have been receiving from the hospitality industry is staggering. We have been able to onboard top brands in the marketplace, who are confident our product will streamline their BOH processes. We are excited to continue to have more productive conversations." - Dayna Barringer, Director of Business Development