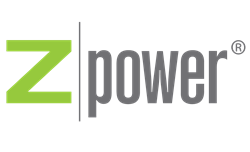 According to a recent study of over 500 consumers, 70% of hearing aid wearers want rechargeable hearing aids.
Camarillo, CA (PRWEB) October 11, 2016
ZPower is pleased to announce that its rechargeable system for hearing aids will be on display at booth B48 during this year's International Congress of Hearing Aid Acousticians (EUHA) held at the Deutsche Messe AG, Convention Center – Hall 6, in Hannover, Germany. The conference is the industry's largest event and features the cutting edge in audiology technology, specialist lectures and diagnostic implements. More than one hundred exhibitors are expected to showcase their products and capabilities over the 3-day period, October 19–21.
Dr. Barry Freeman, Vice President of Business Development for ZPower, will be leading a presentation, "Battery Drain Comparisons of Wireless Streaming Hearing Aids", on Oct 21, at 11:10 am. He will present research on actual battery drain and provide audiologists with a better understanding of battery life, product performance, and conclude with counseling recommendations for patients.
Visitors to the ZPower booth will have the opportunity to learn about the non-toxic, non-flammable, 100% recyclable nature of silver-zinc rechargeable hearing aid batteries and the ways in which they provide wearers with the confidence of all-day power—with streaming—and the flexibility of interchangeability with zinc-air disposables should the need ever arise. No other rechargeable battery on the market today provides that exact combination of features and benefits.
"We participate in a number of conferences and trade shows throughout the year, but this one is special," said ZPower Vice President of Sales and Marketing Sara Sable-Antry. "This is the premiere gathering place for the international audiology community, and we look forward to sharing our silver-zinc rechargeable hearing aid battery system with the best and brightest minds in the field."
According to a recent study of over 500 consumers, 70% of hearing aid wearers want rechargeable hearing aids. Visitors to the ZPower booth will be able to watch video testimonials of actual ZPower battery users as a way to learn more about their own patient preferences and to see how a rechargeable hearing aid battery system can best fit their lifestyle.
To learn more about the ZPower Rechargeable System for Hearing Aids, please visit http://www.zpowerhearing.com.
About ZPower, LLC: ZPower is a leader in the development of rechargeable, silver-zinc batteries for miniature battery applications whose headquarters and manufacturing facility is in Camarillo, Calif. The company provides a total solution for hearing instrument manufacturers which includes advanced silver-zinc battery technology and charger design support. The ZPower solution simplifies new product development and speeds time-to-market. For end users, ZPower batteries deliver unmatched performance, improved user experience and are better for the environment. ZPower is ISO 9001:2008 certified and its facility and devices registered with the FDA. For more information, visit http://www.zpowerbattery.com.