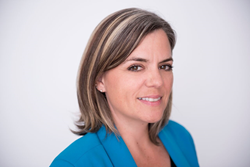 Synthetic drugs are poised to become a national crisis unless immediate action is taken, and the solution will require coordination across multiple fronts.
NEW PORT RICHEY, Fla., (PRWEB) November 01, 2016
Synthetic drugs continue to make headlines for their health and safety risks and the challenges they pose for health officials and law enforcement.(1) Most recently, two Utah teens died of a suspected overdose on the synthetic opioid U-47700, also known as "Pink," which was legally purchased online.(2)Novus Medical Detox Center, a leading Florida-based drug treatment facility, aims to increase awareness of the dangers associated with synthetic drugs and advocates for measures that can provide a solution.
Synthetic drugs began gaining popularity in the United States in 2010, but have proven very difficult to regulate; when one substance is banned, manufacturers can change a single molecule of that illegal drug and essentially render it "legal".(1) While some synthetic drugs were originally developed for pharmaceutical use, many new "analog drugs" were designed to mimic the effects of controlled substances while evading existing laws. These drugs include synthetic cannabinoids (Spice, K2), synthetic stimulants/hallucinogens (MDMA, "bath salts", flakka) and synthetic opioids (fentanyl, W-18, U-47700). Many are available online and marketed as a "legal" way to get high; sellers often label them as "research chemicals" or "not for human consumption" to circumvent current laws.(3)
Though the legal status of synthetic drugs may be questionable, their dangerous consequences are widely documented. In Broward County, Florida, 360 flakka (alpha-PVP) users were hospitalized in a single month and 61 people died over a 16-month period; in the District of Columbia, 603 people were taken to the hospital last September after ingesting synthetic cannabinoids.(1) While U-47700 ("Pink") is relatively new to the market, it has already been implicated in at least 80 deaths this year.(2)
"The ambiguous legal status of synthetic drugs has misled many to believe they are 'safe' alternatives to street drugs," explained Bryn Wesch, chief financial officer for Novus Medical Detox Center. "But in actuality, they are often many times more potent than heroin. Users who experiment with synthetics face a significant risk of overdose or permanent health issues, such as kidney failure; meanwhile, the death toll continues to rise."
The U.S. Drug Enforcement Administration (DEA) has temporarily placed many synthetic drugs on its controlled substance schedule pending further evaluation, most recently adding U-47700 in September.(2) The lengthy process required for a full federal ban has led many states to implement their own laws, and some are taking a novel approach to outmaneuver drug manufacturers. Both Florida and the District of Columbia have enacted new laws that classify substances "based on the type of drug and the reaction it causes," as opposed to its chemical makeup, so "any drug that mimics an already illicit substance will automatically be illegal."(1)
"Synthetic drugs are poised to become a national crisis unless immediate action is taken, and the solution will require coordination across multiple fronts," asserted Wesch. "From a legal perspective, the federal government and other states should follow Florida's lead in banning broader classes of synthetic drugs—it's the only way to prevent manufacturers from skirting the law with constant reformulation, and it will enable law enforcement to permanently shut down manufacturers and sellers."
Wesch also cites a need for widespread education efforts to help the public understand just how dangerous, and even deadly, these substances can be; and she advocates for expanded access to drug treatment programs. "Addiction and dependency don't disappear when a drug goes away; like synthetic drugs, they just take new forms. Detox and rehab can help those with substance use disorders reclaim their lives from drugs, once and for all," she concluded.
Novus offers medically supervised detox programs designed to relieve the pain and discomfort of withdrawal. The Florida drug detox facility provides individually customized treatment plans based on proven medical protocols, including 24-hour access to nursing care and withdrawal specialists. Novus is renowned for its expertise in treating high-dose methadone cases, and is proficient in detoxing patients from other high-dose substances just as safely, comfortably and effectively.
For more information on Novus Medical Detox Center and its drug treatment programs, visit http://www.novusdetox.com.
About Novus Medical Detox Center:
Novus Medical Detox Center has earned The Joint Commission's Gold Seal of Approval for Behavioral Health Care Accreditation as an inpatient medical detox facility. Licensed by the Florida Department of Children and Families, Novus provides safe, effective alcohol and drug treatment programs that are based on proven medical protocols and designed to minimize the discomfort of withdrawal. The facility is located on 3.25 acres in New Port Richey, Florida, in a tranquil, spa-like setting bordering protected conservation land. Intent on proving that detox doesn't have to be painful or degrading, Novus set out to transform the industry by bringing humanity into medical detox with individually customized treatment programs and 24/7 access to nursing care and withdrawal specialists. Today, Novus is renowned as a champion of industry standardization and a staunch advocate of patients fighting to overcome substance use disorders. Frequently recognized for its contributions to the industry and local community, Novus has become a regular source to media publications such as The Wall Street Journal and USA Today, and has ranked in the Tampa Bay Business Journal's Fast 50, the Florida Business Journal's Top 500 and the Inc. 5000 list of America's fastest-growing companies. For more information on Novus' medically supervised detox programs, visit http://novusdetox.com.
1. Breitenbach, Sarah. "Synthetic Drugs Send States Scrambling"; The Pew Charitable Trusts; April 29, 2016. pewtrusts.org/en/research-and-analysis/blogs/stateline/2016/04/29/synthetic-drugs-send-states-scrambling
2. Blankstein, Andrew. "Pink: Stronger Than Heroin, But Legal in Most States"; NBC News; October 15, 2016. nbcnews.com/storyline/americas-heroin-epidemic/pink-stronger-heroin-legal-most-states-n666446
3. Roth, Amy Neff. "New Drugs a Click Away"; Utica Observer-Dispatch; July 17, 2016. uticaod.com/news/20160717/new-drugs-click-away