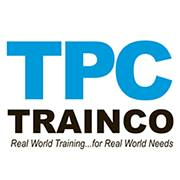 Englewood, CO (PRWEB) November 01, 2016
TPC Trainco, the leader in live industrial maintenance training, is pleased to announce their participation in the 2016 NFMT show.
The show, slated for November 1–2, 2016, will be held at the Mirage Hotel and Conference Center in Las Vegas, Nevada.
TPC Trainco is pleased to present an educational presentation, led by TPC Trainco electrical Mike Leitzel, on critical changes to the 2017 National Electric Code..
In addition to the live presentation, TPC Trainco is excited to present this topic as a free "webinar" to those not in attendance at the conference.
The NEC's code panel created more than 1,200 revisions to the current code and five completely new articles, with significant implications for many commercial and industrial facilities. The revisions and new articles cover everything from energy storage systems to working space and wall receptacles.
"The most complete way to learn about these important changes to the National Electrical Code is through one of our two-day training seminars, said TPC Trainco instructor Mike Leitzel. "But our presentation at the NFMT show, alongside our webinar, will provide a preview of how these changes are likely to impact electrical work among the many industries we serve."
The TPC Trainco team has been closely monitoring the changes and revisions and the addition of five new articles. The planned presentation, in addition to the webinar, offers a preview of the changes and revisions.
The one-hour webinar will be available on November 2, 2016 at 8 a.m. PDT. Online registration is available here.
About TPC Trainco:
TPC Trainco is, a division of TPC Training Systems, is the leader in instructor-led training for maintenance personnel in industrial plants and commercial facilities. TPC Trainco conducts more than 2,000 training seminars each year on electrical, HVAC, mechanical, and maintenance management topics.