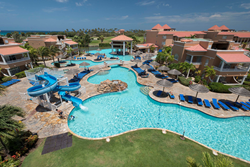 Chapel Hill, NC (PRWEB) November 07, 2016
This Veterans Day and year-round, Divi Resorts extends a heartfelt "thank you" to the armed forces and their families. For those veterans and service members who are considering a vacation to the Caribbean, Divi proudly offers a 20% discount off best available room rates at participating resorts. This gesture of gratitude stands year-round, and can be combined with other offers for even greater savings on Caribbean resort stays.
This opportunity goes beyond just military personnel. Divi Resorts also extends the 20% discount to all firefighters and police, including those who are on active service, reserve, retired and disabled, their spouses and children.
"We are grateful to the armed forces and to everyone who has served their country and their communities—as well as their families who support them," says Marco Galaverna, president and COO of Divi Resorts. "We extend our thanks for their selflessness this Veterans Day and every day. Divi Resorts is honored to be able to provide them with dream vacations at an affordable price point."
To qualify, the reservation must be made under the service member's name. A valid military ID or service ID must be provided to make the reservation, and must be presented to the resort upon check-in. The number of guests listed on the reservation must match the actual number of guests staying in the accommodations.
Divi Resorts boasts stylish accommodations, friendly service and prime locations among the most picturesque surroundings on Aruba, Barbados, Bonaire and St. Maarten. Many vacationers choose Divi for romantic getaways, indulgent escapes or simply an affordable place for the family to unwind.
Most Divi Resorts are all-suite properties, so guests are able to stretch out. Suites range in size from studios to two-bedrooms, and offer fully equipped kitchens, spacious living rooms and dining areas and private balconies or patios with ocean, pool or garden views. Each resort is also packed with amenities like freshwater pools—some with swim-up bars, as well as our numerous on-site restaurants, tennis courts, kids' activity clubs, water sports centers and indulgent spas.
Veterans, service members and their families have the unique option of combining current sales offers with the Divi 20% military discount. With the current 30% off sale (http://www.diviresorts.com/book-now-promotion.htm), for example, military families can rack up a 50% discount on their stay at a participating Divi Resort.
Reservations can be made by calling Divi Resorts toll-free at 1-800-367-3484.
About Divi Resorts
Divi Resorts is the vacation expert of the Caribbean, with a collection of eight premium resorts spanning the five stunning Caribbean islands of Aruba, Barbados, Bonaire, St. Croix, and St. Maarten. With both hotel and vacation ownership options, the resorts provide a multitude of vacation pleasures, from relaxing on white sand beaches and indulging in spa services, to embarking on scuba diving adventures and perfecting one's golf swing. Vacation ownership is available through the Divi Vacation Club, a flexible, points-based product. For more information on Divi Resorts, call 1-800-367-3484 or visit http://www.diviresorts.com. For more information on the Divi Vacation Club, visit http://www.divivacationclub.com. Use of the Divi Resorts registered brand is licensed.
###