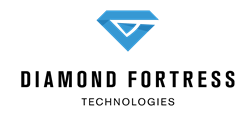 Birmingham, Alabama (PRWEB) November 18, 2016
Bytte SAS, a Diamond Fortress Technologies (DFT) partner, has successfully launched an identity solution for Banco Davivienda S.A, one of the leading players in Columbia's rapidly-growing banking and financial sector. This innovative system allows the instant issuing of consumer credit cards using ONYX™ - the touchless fingerprint acquisition and matching software developed by U.S.-based Diamond Fortress Technologies. This system will be initially deployed in thirty-four Apple locations across Colombia, with plans for future expansion.
Davivienda Bank, in collaboration with Apple Colombia, contracted Bytte to develop a solution for the instant issuance of credit cards to customers in Apple's iShops, MacCenters, and authorized reseller locations. An additional partner is French company Safran Morpho, one of the leading global providers of electronic security solutions. This new system runs on Microsoft's Windows Azure, and this venture falls under the banner of the Bytte Biometric Platform offered as Software-as-a-Service (SaaS).
The application performs the following functions:
1. Customer Credit Analysis
2. Biometric Authentication Against Bank Database
3. Customer Registration or Data Update
4. Credit Card Issuance
5. Payment by OTP code at POS until the physical credit card is received by the cardholder
The Bytte solution acquires the customer's fingerprint via ONYX along with their government-issued national ID number. The fingerprint is securely transmitted to a Davivienda-controlled server. For the enrollment process of the bank´s customers, the fingerprint template is obtained from the printed fingerprint image that is on file with the government of Columbia. Applying ONYX's patented technology, Davivienda then matches the real-time ONYX generated template against the applicant's nationally-registered fingerprint - all securely on Davivienda's server.
All consumer-facing elements, including ONYX image collection and processing, takes place on an Apple iPad by a store representative. The complete credit application and card issuing process takes less than fifteen minutes.
"Diamond Fortress congratulates its partner Bytte, their customer Davivienda Bank and the team at Apple Columbia for a job well done," said Charles Hatcher, CEO of Diamond Fortress Technologies. "We look forward to a long and prosperous partnership with the companies we advised and assisted in developing this innovative solution."
Diamond Fortress' success in this use case demonstrates the reliability and usefulness of ONYX in the financial services marketplace. DFT looks forward to soon announcing additional ONYX integrations via its relationship with Davivienda, Bytte, and Apple. Many other financial institutions, integrators and companies across the world are currently evaluating both the Bytte Biometric Platform (with embedded ONYX) and DFT's proprietary technologies for use in positive biometric identification.
To learn more about ONYX or the Bytte Biometric Platform, please contact Charles Hatcher at chatcher(at)diamondfortress(dot)com or visit the websites http://www.diamondfortress.com and http://www.bytte.com.co.
###
About Diamond Fortress:
http://www.diamondfortress.com
DFT is the first known company to successfully develop a mobile touchless fingerprint biometrics software solution. DFT's patented technology, ONYX, utilizes the rear-facing camera found on mobile devices such as smart phones and tablets as the fingerprint collection sensor. ONYX eliminates the need for hardware peripherals or device form-factor redesign for scanner integration. It delivers the high security and authentication of biometrics to everyone in a cost-effective and easily adoptable way.
About Bytte:
http://www.bytte.com.co
Bytte SAS is dedicated to developing, marketing, and maintaining solutions with a high degree of innovation to enable enterprises in the industrial, financial, government, and health verticals to authenticate the identity of their customers and users through reliable and secure products and services.
Based in Columbia, Bytte specializes in the manufacture of hardware and the development of software focusing on access control systems, time & attendance control, authentication and biometric identity. With nine years of experience in that sector, Bytte has a broad portfolio of products with advanced technology and internationally recognized clients who have successfully implemented their technology platform.
About Banco Davivienda S.A:
http://www.davivienda.com
Banco Davivienda is a Colombian bank founded in 1972 that renders services to individuals, companies, and the rural sector. Currently, it is part of Grupo Empresarial Bolivar - the third-largest bank in Colombia ranked by both assets and profits.
With over $1.5B USD in annual revenue and employing more than 15,000 individuals, Banco Davivienda operates in Columbia, Panama, Honduras, Costa Rica, El Salvador, and the United States.