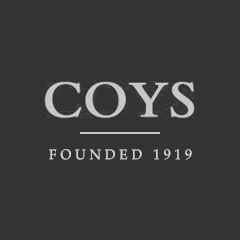 Coys was founded for classic car enthusiasts who are looking for something truely unique.
(PRWEB UK) 5 June 2017
London-based classic car auctioneers Coys of Kensington, founded in 1919, report their best year to date, with notable results in the five auctions they have held during the first three months of the year. Since January, they have held successful auctions at the NEC in Birmingham, Maastricht, and three in London, with sales taking place at the Olympia Exhibition Centre and the Excel Centre.
Coys also hosted the highly-publicised Zoom charity auction in February, where photographs taken by the drivers and team principals of Formula 1 teams were auctioned at a star-studded gala event in central London to raise money for the Starlight children's charity.
Notable results from the first quarter of 2017 include:
AUTOSPORT INTERNATIONAL, NEC, BIRMINGHAM – JANUARY 2017
1974 Ferrari 246 GT Dino sold for £273,175
1996 Porsche 993 Cup sold for £158,600
1953 Jaguar XK120 Drophead Coupe sold for £104,810
1948 Bentley Mk VI sold for £138,664
INTERCLASSICS, MAASTRICHT – JANUARY 2017
1963 Citroen DS Cabriolet by Chapron sold for €211,185
1956 Austin Healey 100M BN2 Le Mans sold for €210,410
2000 BMW Z8 sold for €187,990
1996 Porsche 993 Turbo WLS1 sold for €150,052
THE CAROLE NASH MCN LONDON MOTORCYCLE SHOW, LONDON – FEBRUARY 2017
1934 Brough Superior 680 Junior sold for £82,500
1928 Harley-Davidson Model J sold for £33,600
1927 Brough Superior Overhead Valve 680 sold for £78,400
OLYMPIA HISTORIC MOTOR CAR FAIR AND AUCTION, LONDON – FEBRUARY 2017
1964 Ferrari 330 GT 2+2 Series 1 sold for £211,185
1962 Bentley S2 Continental Coupe sold for £200,070
1957 BMW 503 Coupe sold for £133,360
1974 Aston Martin V8 Saloon sold for £105,592
HISTORIC MOTORSPORT INTERNATIONAL, LONDON – FEBRUARY 2017
1968 Ferrari 330 GTC sold for £582,400
2007 Aston Martin DB9 sold for £63,400
A strong year is set to continue for Coys of Kensington with numerous auctions planned for the rest of 2017, including Techno Classica at Essen, Germany, the world's largest classic car show, on 8th April, as well as two auctions in the Royal Horticultural Halls in Westminster, London in April and May.
Following this will be the Coys of Kensington traditional summer auction at Blenheim Palace, with its associated highly regarded concourse event, and returns to Schloss Dyck in Germany on August 5th and Fontwell Park in Sussex on September 7th, following the successful inaugural sales at those locations last year.
The year is due to close with two more trips to the Royal Horticultural Halls in Westminister in October and December, the last of which will be the well-established Coys of Kensington Christmas auction, a feature of the classic car auction world for over 30 years.