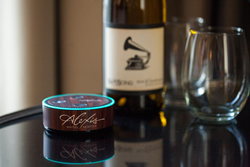 "Using your voice to call for help is natural, quick and easy."
Seattle, WA and New York, NY (PRWEB) July 25, 2017
Volara, the voice hub for the hospitality industry that pioneered voice-based guest engagement in hotels, and React Mobile, the enterprise safety platform that is integrated with emergency dispatch centers, launched a joint solution that adds a new layer of security for hotel guests and staff.
Volara, which leverages the Amazon Echo and Echo Dot devices, engages guests today in leading branded properties including JW Marriott San Antonio, Alexis Hotel by Kimpton Seattle, TheWit by Hilton DoubleTree Chicago, and Hotel EMC2 by Autograph Collection, as well as boutique hotels including Acme Hotel Chicago, Marina Del Rey Hotel, The Wayfarer and Hotel Walloon, among others.
React Mobile, which delivers proprietary panic buttons and software to hotel staff, is protecting hotel employees today at leading properties including The Renaissance Marriott, Alexis Hotel by Kimpton, The Palladian by Kimpton, Hotel Monaco by Kimpton, Hotel Vintage by Kimpton, Crown Plaza Seattle, Plaza Suites California, Hotel EMC2 by Autograph Collection in Chicago and others.
The joint solution will bring an additional layer of security never before available to hotels. The solution is voice-prompted and will transmit a guest or staff member's need for an emergency response directly to local first responders and hotel security. Voice commands are customizable for each hotel and will include those like:
"Alexa, tell the hotel I need help."
"Alexa, tell the hotel I smell smoke"
"Alexa, tell the hotel I'm having a heart attack."
"Alexa, tell the hotel there's a fire."
"Alexa, tell the hotel there is an attack."
"Alexa, tell the hotel someone is trying to break into my room."
In addition, many hotels are also deploying secret commands that will have unique meaning to hotel and local security. These surreptitious communications could be shared while a perpetrator is within earshot.
"Hotels have long been able to broadcast emergency alarms into their guest rooms. Now guests and staff, through the power of their own voice, can alert the hotel and emergency personnel when a threat is presented," said David Berger, CEO of Volara. "Volara is glad to play a small part in mitigating the risks faced by travelers today."
"Recent media attention and recent ordinances have made hotel worker safety a priority. We are working with Volara to offer a new way for hotel employees (and guests) to get help fast in times of distress," said Robb Monkman, CEO of React Mobile. "The way that people are interacting with the world around them is changing and as a safety platform we must adapt to how people are using technology. Using your voice to call for help is natural, quick and easy. With the joint React Mobile + Volara solution, voice activated rooms means voice activated alerts."
"At the Alexis Hotel, enhanced safety and security has always been a priority for us," noted Jenne Oxford, General Manager at Kimpton's Alexis Hotel in Seattle. "The ability to quickly access emergency services through Alexa will be a benefit to guests and employees alike."
Volara adds this highly important use case to a growing list of use cases already being enjoyed by staff and guests, including:

In-room item and service requests
Concierge recommendations
Voice-only promotions
Personal brand consistent greetings
Compendium information
Custom branded games
Television controls
And many many more!
Volara provides hotels with a full service solution, including:
Custom Amazon Alexa skill that is only accessible by guests and staff on the hotel property
Proprietary dashboard that enables management of hotel content in real time, logging of all guest requests in real time, and aggregated data and analytics that will improve guest services decision making
Integrations into leading hotel software, including incident management systems, point of sale solutions (POS), and SMS based guest engagement solutions
Proprietary hotel personality development which ensure the voice of the hotel is consistent with its brand
Hotel Branded Amazon Echo or Echo Dot hardware and collateral
Set-up, connectivity and installation of the solution across the property
Staff training and implementation of best practices to drive utilization and improve guest experience
Ongoing software customization, updates and support
React Mobile is focused on saving hotels time and money while offering a range of solutions to help hotels protect their employees and guests. React Mobile does this by focusing on 3 areas:
1. Giving hotels workers the tools they need to get help quickly in an emergency. React Mobile offers safety apps, panic buttons, and voice alerts via Volara's platform running on the Amazon Echo or other similar hardware.
2. Giving hotel operations and security professionals the tools and software they need to respond quickly in emergencies.
3. Pinpointing the exact location of a person inside a hotel is where React Mobile wins in the hospitality industry. React Mobile integrates into numerous platforms that are currently being used by hotels worldwide. React has partnered with leading platforms such as Amadeus Hospitality, Volara, Trak n Protect and door lock manufacturers to offer unmatched in-building location based information. React is quickly becoming the arbiter of location-based systems (LBS) around the world.
To learn more about the joint solution between Volara and React Mobile, click on the following link: https://volara.io/work-with-us
About React Mobile
The React Mobile enterprise safety platform protects people and not just buildings. Established with the singular goal to help people in times of distress, the React Mobile platform enables security anywhere. People all over the world can take advantage of lightweight mobile safety solutions that protect people both day and night whether they are on-site and off-site. When people are safe, they are more productive, loyal and able to live up to their potential. Learn more about how React Mobile is helping hotels at: lp.reactmobile.com/amadeusreactmobile/
About Volara
Volara is THE provider of custom voice-based solutions to the hospitality industry. Named a TechOvation semi-finalist by Hotel Technology Next Generation (HTNG) and an Alexa Enterprise Agency by Amazon - the only such agency focused exclusively on the hospitality industry - Volara's proprietary software creates a hotel business tool atop the leading hardware and natural language processing platforms. Volara's proven best practices ensure high utilization rates and an optimal guest experience - ensuring hotel guests' engagement is personal and remarkable. Volara enables hotels to serve guests more efficiently and subtly influence their behavior while leaving them with a warm feeling toward the brand. For more information, please visit http://www.volara.io.