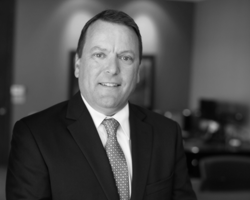 Small businesses are the heart of any community, creating jobs and growing the local economy.
OMAHA, NE (PRWEB) August 01, 2017
Core Bank was recently named a Preferred Lender by the U.S. Small Business Administration (SBA). The newly awarded designation will allow Core Bank the authority to approve SBA loans locally, providing an expedited and simplified process for customers.
"Small businesses are the heart of any community, creating jobs and growing the local economy," said John Sorrell, President and Chief Executive Officer for Core Bank. "They have unique needs that large businesses don't and an SBA loan can provide that support."
The SBA Preferred Lender Program was designed in an effort to streamline the loan approval process and answer the demand of small businesses to obtain capital. To qualify for the Preferred Lender status, the SBA considers the bank's lending record and their proven proficiency in processing and servicing SBA-guaranteed loans.
"This elite status gives customers the confidence to know their loan is being processed and serviced by an experienced and knowledgeable group of local SBA experts," said Jason Moxness, Kansas City Market President. "It reduces the time and potential stress of additional steps for loan approval."
Headquartered in Omaha, Nebraska, Core Bank recently expanded to Overland Park, Kansas with a Loan Production Office specializing in SBA lending. The robust team, led by Moxness, is comprised of a group of the Kansas City metro's top SBA loan originators.
Under the Preferred Lender Program, the bank will be allowed to originate and authorize the approval of loan programs under the 7(a) policy up to the maximum loan of $5MM without a secondary approval process from the SBA.
Core Bank is a full-service community bank focused on meeting clients' banking needs with personal, business, healthcare, mortgage, construction, and trust services. The company's vision is to be a truly remarkable company that just happens to be a bank, and its community model takes a personalized approach to banking.
For more information about Core Bank and its banking services, visit corebank.com.
Member FDIC and Equal Housing Lender