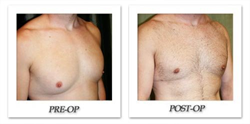 Many males are now going for a combination of a softer, even somewhat androgynous facial look, and a well-toned and muscular body.
Los Angeles, California (PRWEB) August 17, 2017
An August 2 article on NextShark discusses a reported dramatic increase in the number of South Korean men obtaining plastic surgery, largely influenced by the growing popularity of "pretty boys" in both K-Pop and television K-Drama. Los Angeles Area health and beauty clinic Beverly Hills Physicians notes that standards of male appearance are changing not only in the Asian nation, where plastic surgery has been generally popular for many years, but all over the world. They note that, even here in the United States, where men once favored a more rugged look, many males are now going for a combination of a softer, even somewhat androgynous, face, and a well-toned and muscular body. The clinic notes that today's plastic surgery and cosmetic offerings can help many men to achieve their desired appearance.
Beverly Hills Physicians notes that, while there are definitely limits to what can be achieved, within reason they can help a great many men get closer to their ideal with numerous procedures. In terms of facial appearance, rhinoplasty (nose jobs) has long been one of the most popular procedures for American men, but now more of them are asking for somewhat more boyish appearance by making the nose less pronounced. Also, men wishing to stave off premature wrinkles and other skin issues often opt for Botox (aka "Brotox").
The clinic also notes that the article discusses the increasing popularity of plastic surgeries that can create a more toned and muscular look. One procedure that is apparently growing in popularity in the South Korean market is breast reduction for men. Beverly Hills Physicians says that some young men in particular may have otherwise attractive physiques that may be somewhat marred by gynecomastia (enlarged male breasts). Other body contouring procedures often sought by men includes liposuction, to remove stubborn pockets of fat that seem immune to vigorous exercise and a healthy diet and abdominoplasty (tummy tuck) which is often chosen by men who have loose skin following a weight loss.
Beverly Hills Physicians concludes by noting that more and more men are learning what many women have always known: plastic surgery and cosmetic procedures are very often an outstanding solution, and there's no shame in wanting to look your very best. Interested men and women who would like to learn more about what the health and beauty clinic has to offer, including the latest in facial rejuvenation and body contouring procedures, are invited to call 800-788-1416. They can also visit the medial group's web site at http://www.BeverlyHillsPhysicians.com.