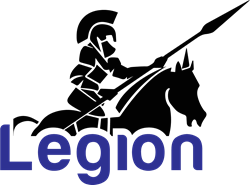 You're only known for your last job so it better be right
Maryville, TN (PRWEB) August 07, 2017
Founded by a once homeless veteran, Legion Junk Removal is setting the stage in superior service and unrivaled customer satisfaction. The firm's Eco-Friendly mission and environmental theme drives them to make sure that residential and commercial junk evades the city landfill as much as possible. Their new location, 4522 Alcoa Highway, Maryville, TN will serve as their sorting facility. Legion's junk removal service Knoxville (833-4LEGION) has a goal of recycling, reusing, or donating over half of what they remove from every job.
"You're only known for your last job so it better be right," Scott Hatcher, owner.
The Veteran Owned Small Business's location is on one of two main roads that cross the Tennessee River and connect Knoxville, TN and Maryville, TN. Since the founder aspires to hire mostly military veterans, he feels that this location, which happens to be two miles from the Air Base, is ideal for a great number of candidates to drop in and apply for employment. In 2018 Legion Junk Removal will be franchising and the company's employees will be offered a franchise unit in a territory of their choice with a substantial discount off the Franchise Fee. This will be the second business model that the founder has franchised, the first being A1 Pressure Washing in Knoxville, a six-time Super Service Award recipient.
The owner, a former infantryman, ensures that by choosing Legion Junk Removal and their trained employees, customers will get the timely and professional service that they deserve. From garage clean-outs and mattress removal, to remodels and construction cleanup, the firm's trained personnel can handle it. Utilizing 16-foot trucks, Legion can haul more trash than companies with smaller trucks and can do it for around the same price. The company's professionals can pick up and remove almost everything from an entire estate clean out except hazardous waste. From furniture and appliances to old carpet and hot tubs, Legion junk removal trash hauling service will leave the Knoxville or Maryville residential or commercial property junk free.
As a convenience to their customers, Legion Junk Removal paper shredding service is available. The document shredding service travels to the customer's location and shreds the paper and documents right in front of them. The shredders installed in every truck are Level3/P4 security shredders and are HIPAA (Health Insurance Portability and Accountability Act of 1996) compliant. The data destroyers carried by Legion Junk Removal can grind up USB flash drives, CDs, DVDs, DV tape, ZIP/floppy disks, staples, paper clips and credit cards. The cross-cut size is 5/32" x 1-5/8". Of course, customers can always bring paper and other data medium to the company's location to be destroyed.
The company is a strong believer in that you're not paying them so that you have to do any work. Just point to the household junk, construction trash and debris, or confidential information that needs destroyed, and Legion junk removal service and paper shredding service will do the rest.