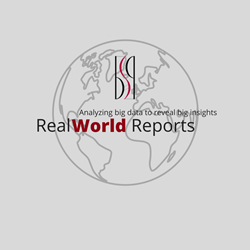 "Our focus is on providing detailed analysis to address pressing healthcare issues." - Fred Peyerl, Partner at BSP
Boston, MA (PRWEB) August 21, 2017
Boston Strategic Partners, Inc. (BSP), a life-sciences and healthcare consulting firm is utilizing its extensive experience with Health Economics and Outcomes Research (HEOR) and 'big data' to provide a variety of in-depth analysis based on Electronic Health Record data. In 2014, US healthcare spending exceeded $3.0 trillion with nearly 1/3 spent on hospitalizations. BSP has access to real-world data from an Electronic Health Record (EHR) database of clinical and administrative records spanning 273 million encounters for 60 million patients in 600+ hospitals and health systems across the US, representing nearly 16% of the US population.
Real-world data is key to smart planning for a variety of life science stakeholders as real-world evidence-based insights can provide accurate and detailed data to inform key decisions. However, the cost of acquiring this type of data is high and requires complex analysis. BSP will provide accurate, cost-effective, and detailed analysis required to make informed decisions.
Areas of focus:

Obesity
Hip and knee
Diabetes and associated complications
Stroke
Influenza (and resulting complications)
Type 2 Diabetes (and resulting complications)
Chronic Obstructive Pulmonary Disease
Hypertension
Osteoarthitis
Extrinsic Asthma
CKD
Schizophrenia
Acute Myocardial Infarction
Antibiotic resistance
For more information about Boston Strategic Partners, Inc. and our data analysis reports visit: http://www.bostonsp.com/reports.
About BSP
Founded in 2003, Boston Strategic Partners, Inc. is a dedicated healthcare and life sciences company. We offer five different types of services:

Business & Clinical Strategy
Health Economics & Outcomes Research (HEOR)
Medical Communications
Regulatory Strategy
Financial Advisory
For more information or to schedule a meeting with our team, please email us at info@bostonsp.com