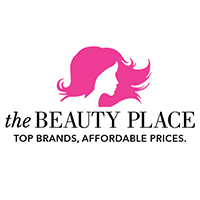 Miami,FL (PRWEB) August 10, 2017
August is Psoriasis Action Month, and TheBeautyPlace.com is doing its part to help patients cope with the inflammatory skin disease by sharing its favorite products. Patients suffering from this disease recognize how emotionally challenging it can be to manage symptoms, control outbreaks, and minimize the discomfort involved in living with psoriasis. In an effort to encourage psoriasis sufferers to take a more proactive stance in treating their skin and seeking relief, the National Psoriasis Foundation (NPF) transformed the former Psoriasis Awareness Month into a period of action.
While only a medical professional can prescribe specific treatments to treat psoriatic skin, there are many complementary therapies that may help sufferers manage their symptoms. In addition to making dietary changes, engaging in relaxing activities, and living an active lifestyle, psoriasis suffers may also find relief using products designed specifically for sensitive or problematic skin.
Regular hydration is essential to soothing skin. While it won't completely wipe out those telltale scaly patches, a rich emollient can minimize irritation, alleviate redness, and make it easier to treat troubled areas. Look for intensive moisturizers, such as Dr. Brandt Save Our Skin, Elta MD Skincare Moisturizer, and Pevonia Lavandou Sensitive Skin Lotion.
It also helps to cleanse with gentle products that are free of harsh detergents, such as DermOrganic Soapless Facial Cleanser, SkinCeuticals Gentle Cleanser, and SkinMedica Sensitive Skin Cleanser. The key is to avoid potential irritants, including heavy fragrances and exfoliating scrubs.
Pay close attention to ingredients, which play a strong role in your skin's response to specific products. Seek out healing argan, coconut, and olive oils, and test products made with colloidal oatmeal and Dead Sea ingredients—all of these have the potential to soothe angry, psoriatic skin and relieve aggravating discomfort.
At TheBeautyPlace.com, skin matters, and so does comfort and confidence. The extensive selection of products makes it easy to select a regimen that works best for any skin type. This Psoriasis Action Month, take action—and take control of your psoriasis.
About TheBeautyPlace
TheBeautyPlace.com is a premier online retailer featuring professional beauty products and tools from the industry's leading cosmetic, hair, and skin care brands. Find the world's top brands at discounted prices. TheBeautyPlace.com strives to offer current and prospective clients excellent customer service and make available the most coveted beauty products in the industry.
Follow TheBeautyPlace.com on social media:
Facebook: @ShopTheBeautyPlace
Twitter: @TheBeautyPlace
Instagram: @TheBeautyPlace
Pinterest: http://www.pinterest.com/thebeautyplace