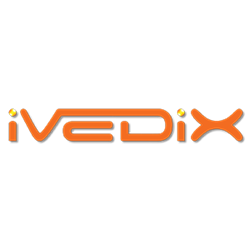 "This partnership with Litum IoT allows our customers to harness the power of IoT within their existing IT infrastructure, delivering improved visibility, safety, and efficiencies," said Rajesh Kutty, iVEDiX.
Pittsford, NY (PRWEB) August 10, 2017
iVEDiX, the innovative leader in digital visualization, analytics, and workflow solutions, announced today a partnership with Litum IoT to expand the current Internet of Things (IoT) and Asset Management capabilities of the iVEDiX Digital Business Platform.
The iVEDiX platform is currently being used by companies to power digital transformation strategies across a range of vertical markets including healthcare, manufacturing, oil and gas, and government. As the company looked to expand its offering, it became clear that customers across all of these markets have a need to consolidate systems and IoT devices into a single platform to drive manufacturing efficiency, monitor asset utilization, create safe working environments and better manage big data.
"IoT and asset management are critical capabilities for our customers looking to accelerate their digital transformation journey leveraging the iVEDiX platform," stated Rajesh Kutty, CEO of iVEDiX. "This partnership with Litum IoT allows our customers to harness the power of IoT within their existing IT infrastructure, delivering improved visibility, safety, and efficiencies. This also helps iVEDiX expand our worldwide presence through Litum IoT's global distribution network."
iVEDiX has fully integrated the Litum IoT technology into the iVEDiX platform including: location-based decision support, agnostic passive and active RTLS/RFID tag integration, agnostic real-time sensor integration, location engine, interactive maps, edge device data management, ultra-wide band infrastructure, predictive workflow curation, and alert and alarm management capabilities.
According to Ozgur Ulku, director of global operations for Litum IoT, "Leveraging the iVEDiX strength of interactive data visualization and immersive data discovery, and the Litum strength of edge device IoT data aggregation, together we are now in a position to help companies deliver end-to-end innovative digital solutions that utilize the benefits of IoT."
iVEDiX was recently recognized by Aragon Research as a Contender in the Digital Business Platform market segment. The company is focusing efforts to expand capabilities in this space to provide the market a fully integrated and highly flexible digital platform that incorporates IoT and asset management capabilities. The IoT market is rapidly growing and expected to exceed 20 billion connected devices and almost $350 billion revenue in IoT hardware, software, and services by 2020. An iVEDiX customer using the platform has remarked that "this is the first time our organization has been able to consolidate multiple systems we use to manage our manufacturing plants into a single software platform. These capabilities, combined with being able to now interact with shop floor IoT devices in real-time, are helping reduce costs and streamline our operations."
About iVEDiX
iVEDiX is a mobile-first platform that accelerates enterprise innovation by facilitating rapid deployment of unique visualization, analytics, and workflow problems. The iVEDiX Digital Platform seamlessly integrates with existing data infrastructures and empowers users with extraordinary access and insights to their data. The platform combines rich visualizations, sophisticated interface options, and real-time updates to deliver an immersive data discovery and workflow experience. iVEDiX is headquartered in Pittsford, New York. To learn more, visit http://www.ivedix.com.
About Litum IoT
Litum IoT is a subsidiary of the Litum Group http://www.litum.com/, an international leader in developing RFID systems and solutions. Since its establishment in 2004, Litum has amassed an impressive global client list. Litum IoT's solutions are ideal for companies with large physical environments, challenging environmental conditions, and an extensive number of assets and equipment.