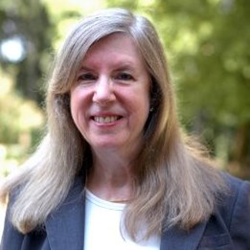 Our profession is in the process of being handed over to the brightest, most innovative, and most empathetic generation I've seen in my lifetime. Those who are served by the accounting profession can look forward to fresh, out-of-the-box thinking
Boston, Massachusetts (PRWEB) August 10, 2017
Accountex USA has added a fireside chat with CPA Practice Advisor's Editor-in-Chief, Gail Perry as part of the new Emerging Leaders program. The interactive leadership series is being produced in collaboration with SUM Innovation. The session with Perry will focus on topics related to talent in the accounting profession, including managing multi-generational and diverse workforces.
The Emerging Leaders program will be delivered on September 7th from 8:45am to 8:00pm in a content-packed day. This day-long, immersive program is perfect for the emerging leader within small to medium-sized accounting practices, seeking ways to transform their firm, shift the culture, embrace technology, and influence others. Accountex USA will be held September 6-8, 2017 at the Hynes Convention Center in Boston.
Perry explained the significance of fostering young talent, "CPA Practice Advisor has been naming the 40 Under 40 in the accounting profession for twelve years. Each year, it's our honor to connect with and collaborate with these outstanding individuals. Our profession is in the process of being handed over to the brightest, most innovative, and most empathetic generation I've seen in my lifetime. Those who are served by the accounting profession can look forward to fresh, out-of-the-box thinking and heartfelt actions to back up those great ideas."
The Emerging Leaders course at Accountex USA will demonstrate how leadership is a responsibility that carries weight and there are implications to choices and working with a team. Effectively executing key functions like delegation, project management, and goal setting are a part of the success equation. Attendees will learn how to grow their role in the organization and create an engaged workforce by cultivating talent, building great relationships, and providing the right type of feedback.
The Emerging Leaders program will also evaluate how advances in technology have created an abundance of profitable business opportunities for accounting professionals, and deepening authority in accounting technology creates a unique voice to influence others – both in and out of the office.
Accountex USA, the leading independent expo and conference on accounting technology. The event provides a three-day schedule focused around the solutions that move accounting and finance forward. The educational conference offers CPE with content from more than a single vendor perspective. Sessions are taught by experts, resulting in a high-caliber learning experience with real-world lessons and practical takeaways that can be implemented seamlessly. Registration is now open for full conference passes as well as expo-only admittance.
The Accountex USA expo brings together the largest selection of technology solutions and offers professionals in-person time to learn about the latest upcoming trends. The expo is the premier event of the year for the accounting and finance professional as well as the developer community. Last minute sponsor opportunities are available at http://www.accountexusa.com.
About Accountex USA
Accountex USA is the leading independent expo and conference focusing on accounting technology. Accountex USA focuses on the technology that moves accounting forward as well as the business processes and organizational success needed in the marketplace. It is an independent conference, which means that it offers more than one viewpoint of solutions. Accountex USA features the most accounting technology solutions at one major event, plus latest trends and the traditional technologies that still dominate, without any focus on a singular suite of products. http://www.accountexusa.com.